A smooth integration makes a productive employee
When speaking about "relocation" most people in Geneva think Real Estate. This might be because the French word "location" means renting — not place. Or maybe it is just because finding an apartment or house is the first and most obvious part of relocation services. Though it is really just the tip of the iceberg.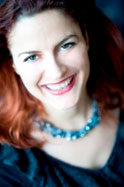 © Sabine E. Baerlocher
Council Member, EuRA
CEO, Active Relocation
In reality relocation is one of the most crucial components in Human Resources of a multinational company. Efficient HR departments do not hire an outsourced destination service provider to ensure that their employees grab the most beautiful apartments or houses in town — their goal is for their relocated employee to be as efficient as possible as fast as possible in the new job and position. To realize this goal, a professional relocation company works in concert with HR on a myriad of issues to facilitate the relocation procedure and settling in.
Relocation specialists draw from a mix of experience and training in a host of fields (ranging from psychology, language training, translation, commercial and private real estate to tourism, marketing, immigration and law) to assist the expatriate and his/her family during this transition with integration into the new environment. The role of the Human Resources department is to make possible a smooth and efficient integration within the company; the aim of outsourced private relocation professionals is to offer invaluable support to HR staff by minimizing the need for them to have to deal with the wide range of issues concerning life outside of the company which is nonetheless crucial to the overall well-being of the employee and his/her family. Ideally, a relocation company can resolve quickly all of the external problems facing the assignee and his family. In cases where situations are complex, the relocation specialist is there to be proactive, anticipating clients' anxieties and needs – there to help the employee and family to focus on maximizing the opportunities inherent in the transition.
If the home search remains the most visible part of the transition, it is truly but the tip of the iceberg. As an international move means settling into a new city, a new country, a new environment with its own culture, rules and regulation, traditions, norms and practices, this experience consistently ranks among the highest on the list of psychological traumatic events people can face.  The highest failure rate in relocation lies in the inadaptability of the family to the new environment. Relocation specialists know this reality and are ready to support the employee and family members and ease culture shock and integration.
The best guarantee for a smooth transition is early intervention. Giving an accurate description of what lies ahead is a key component to successful integration. A realistic picture of what the move will mean is essential to setting realistic expectations about many aspects of a new life: housing options, education and care opportunities and/or difficulties for the children, possibility for the partner to work and to find a job. How much will the employee be able to recreate the lifestyle to which he/she is accustomed and looking forward to maintaining? Each person's situation differs and a tailored response is required.
For families schooling is paramount. The first concern for a relocating parent is to look at the variety of school options and decide which school is most appropriate. Often this decision process is complicated by not knowing which schools have places available. Only when this best-guess choice is made can the employee turn to the housing search.
While school choice will determine where an expatriate chooses to live, choice of care for pre-school age children — however crucial it is to the family well-being — must wait until after the housing search and selection of permanent accommodation. Only then can parents know which choices exist in which neighborhood. Many centers require that families live in the neighborhood of the center.
Once the school choice is set, the home search follows quickly. The relocation company and the local HR together strive to meet the expectations of the expatriate and family within the reality of the local situation. Finding the right place to live will go a long way in helping an expatriate start to feel "at home" in this new situation. Given the market situation in the Lake Geneva region, however, home finding requires patience and expert help with a personalized housing search. Assisted home search includes preliminary assessment and accompanied visits to selected properties as well as support for lease contract negotiations, move-in inspection expertise and arrangement of utilities and other settling-in services.
Professional relocation providers act only in the best interests of their client, in this case, the employee as prospective tenant. Working with all the real estate agencies in the region and refusing any commission guarantees neutrality in the process. Services such as lease contract negotiations and check-in inspections help protect the expatriate.
While help with schools, housing, utilities, formalities and registration with the authorities may be essential fare, destination service providers know that a wealth of circumstances may impact the needs of relocating employees. As loneliness and isolation due to inadaptability is a top factor in assignment failure, the emotional impact of relocation cannot be minimized; the key to successful settling in is dealing directly with this fact. And this is why relocation companies prioritize a tailored approach adapted to individual needs with an emphasis on cultural integration and lifestyle renewal. Individualized help provided by the relocation specialist in resolving adaptation difficulties in their new environment can move the expatriate quickly to the turning point where settling in challenges become life-enhancing opportunities.
It is critical that relocation specialists have lived their own personal expatriation experience and it is useful when relocation companies have staff speaking many languages. The comfort of talking to someone who really knows the relocation experience and doing so in one's own native language cannot be underestimated. Sharing these hard-to-peg feelings has the healing power of a support group. A shared sense of trying experiences gives way quickly to common solutions and then excitement about a new place, a new era in their lives. This new energy – not the house or the apartment – is the real goal and when it is there we professionals in HR and relocation services know that we have done our job.

© ACTIVE RELOCATION
Sabine Baerlocher is the owner and CEO of Active Relocation, Switzerland, based in Geneva.  Sabine studied law at Geneva University and after graduating in 1993, spent time working in the US.  On returning to Switzerland, she continued her professional career managing the real estate and expansion department of a branch company from the second largest swiss retailer (Simeco Management, Coop Group).  In 2000 she was invited to join the Board of that company and subsequently bought Active Relocation.
In 2008 Sabine was appointed by the Swiss government as a member of the Forum SME, an expert commission representing the interests of small and medium enterprises.  Sabine is past-president of the boards of TIRA, The International Relocation Associates, and of SARA, the Swiss Association for Relocation Agents, and current Council Member of EuRA.  She is a EARP Fellow and has achieved her ERQ3 designation, one of only 14 relocation professionals globally