Geneva Petroleum Consultants International and Geneva Geo Energy

Interview with Benjamin Sallier, Manager and Founder
Switzerland, in a large part thanks to Geneva, is considered by many as the biggest oil trading centres of the world. It is less known as a headquarters for oil companies. Yet in this major hub, investment companies, traders and bankers would have difficulty evaluating the potential of this type of an 'asset', since they do not have all the technical knowledge to analyse.
Geneva Petroleum Consultants International was created in 2010. Its speciality is Earth Sciences, or Geosciences, and technical evaluation using specialists such as geologists, geophysicists, petro-physicists or reservoir engineers. It is dedicated in the study of reservoir capacity or 'asset potentiality'.
GPCI has real asset knowledge in places like Africa, more especially West Africa, as well as various regions in the Middle East and Europe. Their clients vary from oil production companies to bankers, investors, oil traders or lawyers in case of dispute. It happens sometimes that clients do not have the necessary disciplines in-house, or they need to have professional knowledge in order to have a proper technical evaluation.
Origins
Benjamin Sallier, GPCI's founder, has a Doctorate in Geology from Geneva University and soon after began to work as a petro-physicist for an oil company. After a few years, he decided to create his own company. From its humble beginnings with only two employees, GPCI now has 12 permanent staff and 10 consultants.
As director, Benjamin Sallier focuses now mostly on developing his business and finding new clients. His role is also to ensure that all disciplines are covered by the internal technicians, not only with external consultants. Mr. Sallier explains: "We are not a placement agency but a service that gives vital support to clients".
Benjamin Sallier has structured his company in a unique way. "We hire some employees and train them in depth to specific technologies and disciplines" he says. How? "We coach those permanent employees by a senior consultant with generally more than 20 years experience in the field. They work together on projects, which allow the company to have a cost-efficient permanent staff coached by an experienced consultant". Since Benjamin Sallier has a privileged relationship with these professional consultants, it ensures quality and efficiency in the delivered work. This structure also helps GPCI to keep records of client contact months or years later. Secured information, secrecy and knowledge management are their top concerns. This type of management can offer a real expertise to the client.
The Experts
Geologists help with discovering the origin of the oil reservoirs and why they are there.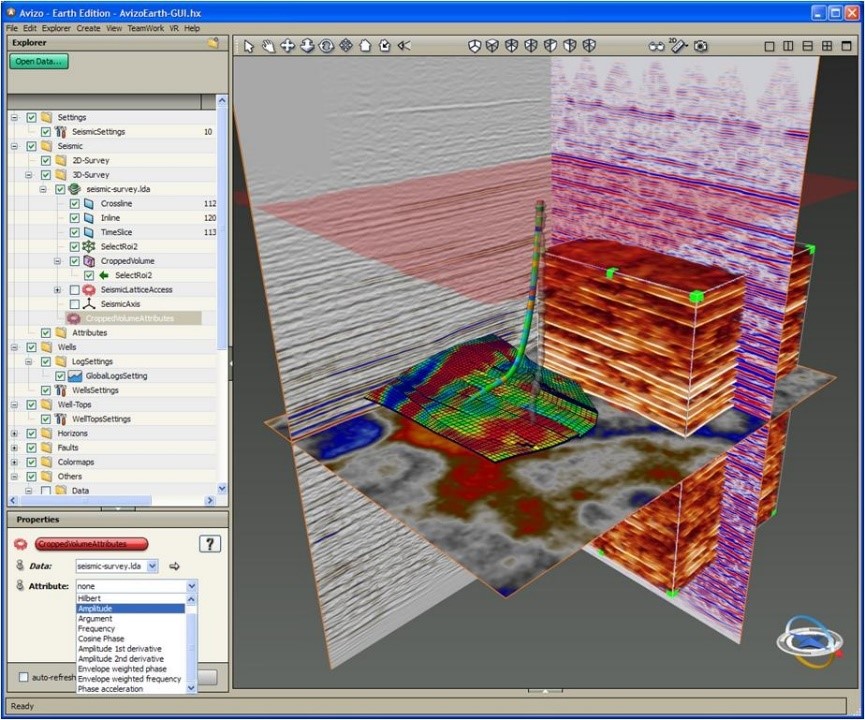 Geophysicists help understand seismic data which will be interpreted to learn the structure and the layout of the earth in order to determine the location of the liquid to be found.
Petro-physicists analyse the inside of the reservoir found as well as the rock bed, and measure and quantify the volume of the reservoir. They will determine as well which liquid (oil, gas or water) is trapped in the rock.
Reservoir Engineers determine an estimate and a forecast of what will be produced, and how much.
All of these specialists, and sometimes more, are vital in the determination of the value of an asset, which is most often the final need of the client.
The advantage of being a consultant hired by GPCI is that this frees them from administrative and logistic tasks. All of the IT infrastructure is at their disposal, and they can concentrate fully on the job they will be delivering. Of course, not everybody can work for GPCI. Consultants need to be in constant contact with the core permanent technical staff. This procedure is more advantageous for the client than having a consultant in-house, however, it requires on GPCI side a close coordination management.
The Green Side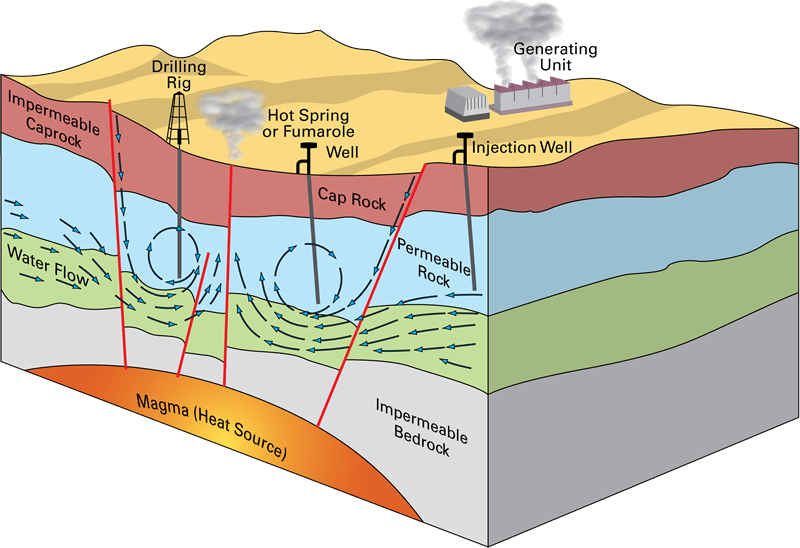 Getting out of the oil industry and into the green industry is one of Mr. Sallier's main objectives for the company. "This is why I created the Geneva Geo Energy company last year as a subsidiary of GPCI", he explains. "It is a company specialised in geothermal energy, and is a mirror company of the main oil company". Competent specialists are made available to clients, just the same as in the oil industry. For example, the company can take advantage of consultants in the drilling area, soil studies the feasibility.
Geothermal energy for individual houses needs a drilling of 100m deep, which does not need such specialised technicians. However, the technical knowledge will be needed for projects like villages that would like to install centralised heating from a well of a kilometre deep. Some are developing wells of two to three kilometres deep with water at more than 100°C, or tapping into aquifer water sources that can provide steam, electricity, etc.  In Switzerland, many can take advantage of highly developed expertise in saving energy by implementing geothermal infrastructure. GPCI can bring very valuable expertise in "green" energy. Furthermore, this allows GPCI to vary its client base.
The technical knowledge of the oil energy specialist can be used in many areas. The budget invested in the research for the oil industry is equal as the NASA budget. Since the industry has the money, oil companies use much more technology than in the geothermal world. Systems, tools and comprehension models were developed a long time ago, and they can very well be used in green energy techniques.
 The future of GPCI
The low prices of oil recently has had a big impact on many oil companies, but more particularly on the exploration, production and support sides. That means a lower request in studies. Mr. Sallier has already had to restructure his staff. He is asking for much more flexibility and is forced to take on more consultants. Before the crisis, the balance was 70% staff and 30% consultants, now it is more alike 50-50%. To maintain a very performing IT infrastructure is essential, but GPCI has reduced costs in other ways, like reducing expensive technical software licences.
Aside of a push towards green energy, Mr. Sallier explains "I would like to increase my internal staff to secure the knowledge base of the company. Getting consultants to give time and teach their knowledge is compensated by interesting projects they can work for. The value of a company comes from its staff and knowledge management is the biggest value of my company".
In a growing environmental friendly demand, the future for such specialised professional is looking bright. Let's hope that the price of oil gives enough time to the development of these green technologies.
Image credits: Wikimedia Commons, Visualization Sciences Group (VSG), CC BY-SA 3.0, British Geological Survey.