Relocation: an industry overview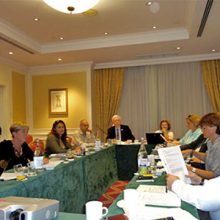 If you think Relocation services are just about finding a home abroad for a newly assigned employee, then think again. In fact, Relocation companies provide international HR with a range of services that has – almost – no limits. From Global Mobility Policies to everyday concierge-type services, Helmut Berg, EURA President summarises the concept in one sentence : « HR takes care of the employee inside the company: we provide the rest on their behalf». And surveys show that « the rest » is key to the success of an international assignment.
So, when Editor in Chief Alexandre Guilmard went to Lisbon, Portugal, to meet the full Council of EuRA (the supranational association of Relocation professionals), there was a lot to learn about an industry essential to our global, fast-paced business world.
© GBN
But what is relocation?
Actors in this not-so-well-known industry all answer with a single voice: it is a support to companies as well as individuals when it comes to employee movements from one place to another. So, basically, Relocation services are mainly targetted at multinational companies, helping them ensure the successful transfer of hundreds of thousands of employees across the globe each year. And in today's global economy, the need for international workers seems never-ending, even during the recession.
Expansion into new markets (such as BRIC, for instance), a lack of local talent, and even mergers and acquisitions are key factors in the growth of this industry. International employee assignments can either consist of joining an office abroad, or establishing a new presence in a new location. It is quite difficult to obtain accurate statistics, but it is generally estimated that Relocation companies handle over 200 000 client families each year (yes, an employee generally does not relocate alone…). But, how does it work?
If relocation services can be traced back to the Roman Empire, their existence as a structured industry is relatively recent. Most national professional associations date from the 1980s, while the oldest Swiss dedicated Relocation agency was only founded in 1989!
Players in the industry are usually split into two categories : Destination Service Providers (DSPs) and Relocation Management Companies (RMCs). RMCs generally act as a single worldwide point of contact for their client (the multinational company). Since it has a global outlook, an RMC will then outsource the actual delivery of destination services to local agents – Destination Service Providers. For instance, an RMC will have a global account with a multinational company and will then manage each move with a local agent (one in Geneva, one in London, one in Dubai, etc…). For the client company, there are advantages including the standardisation and automation of all the processes; sometimes the provision of financial services (such as having rents or travel expenses paid in advance by the RMC,…); consolidated and consistent reporting; and a transparent cost structure. Of course, this has a price. It adds a cost layer to the process and requires the client to have a dedicated global HR team to manage all the expatriates and control every move and hire, as long as they are included in the Global Relocation Policy. For instance, a relocation from the Singapore office to the Sao Paolo office will need the approval and management of the Headquarters in New York. As a result, local HR might lose direct contact with the on-site service provider, leading to a slower decision-making process which could have a negative impact on the services delivered in the host location.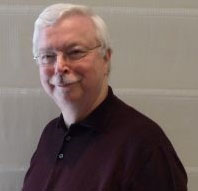 © Helmut Berg
« 70% or more of relocation actors are very small companies of fewer than ten employees » Helmut Berg
Destination Service Providers are smaller players which deliver local expert services to the employees and their families. The real success (or failure) of the mission lies in their hands. As EuRA Council Member from Ireland and Managing Director of Irishrelo, Patrick Oman, pointed out, DSPs play a vital role in ensuring the success of the employee's mission. Due to their close contact with the individuals as they are often their main on-site point of reference, DSPs are able to identify what could be going wrong during a move, and to take or suggest corrective action.
When you think of relocation, home finding is of course the first thing that comes to mind. However, their services are not limited to this field. There is finding the appropriate removals firm, giving tax advice, organizing immigration, insurance and driving licences and then everything involved in setting up the home with services… in other words, all the practical aspects required for an international move.
So, the service side is stressed, but cost control is also critical. Bound by a strict code of conduct which, for instance, prevents them from taking commissions, the goal of a good DSP is also to secure the best possible deal for the client. According to Patrick Oman, this is critical to a client company's Procurement Department as it demonstrates the value of hiring a DSP, since these fees will be recovered as cost savings.
But that is not all. Intercultural preparation and training can also form part of the service, as well as language courses, school research and what is known as a « Spouse support » programme. This programme covers all the services the employee's partner is entitled to benefit from. The 2010 Global Relocation Trends Report from Brookfield, one of the world's biggest RMCs, reveals that family issues are the main reason for employees to turn down assignments or return from them prematurely. At the same time, this seems to be a subject which is not fully addressed by multinational companies, probably because benchmarking the level of satisfaction of a newly-arrived employee is perceived as a difficult task. Yet, the successful integration of the family members and their happiness are factors which have a direct, marked influence on the employee's work performance.
Tad Zurlinden & Dominic Tidey
© GBN
We have already said that an RMC brings structure to the market by directly dealing at an international level with the management of multinational companies, while a DSP ensures on-site service delivery. However, this is not as clear cut as it sounds. In fact, some RMCs have proprietary local relocation consultants and there are hundreds of DSPs working directly with multinational companies at this local level. Also, there is a growing trend for some DSPs to act as RMCs on specific contracts. It is now quite common for a DSP to work directly with the headquarters of a multinational company to manage relocation to other destinations. The first DSP will then subcontract a local DSP to manage the final delivery abroad. This type of contract relies on a highly flexible network, with one subcontractor possibly being the main contractor on another project, meaning DSPs get to know each other and build strong relationships. This is reinforced through national relocation associations, the leader in Europe being EuRA.
Network, training, quality…
EuRA, the European Relocation Association, was formed in 1998 after a year of meetings between SNPRM (the French Relocation association), ARP (its UK counterpart), and some 80 companies from the sector.
EuRA has four areas of influence : member services, training, quality and networking. According to the President, Helmut Berg, "Quality and training are here to help our members be more successful in the market, in order to provide HR with a better service." This was achieved through the creation of the European Academy of Relocation Professionals (EARP) by ARP, SNPRM and ABRA (Belgium) in 2002. Based in the UK, EARP offers the European Relocation Qualification, one of the most sought-after training programmes in the industry. Its top level diploma, called EARP Fellow, is held by only 14 people in Europe. The examination is overseen by the famous Université de Louvain, in Belgium, whose MBA was ranked as second in Europe by the Financial Times in 2010.
EuRA has also jointly created the Relocation Coaching Program with the Oxford Brookes University. This is a long-term web-based training course for relocation professionals, based on coaching tools adapted to multicultural environments and people.
The same ideal lay behind the creation of the EuRA Quality Seal (EQS) a few years ago. The Quality Seal is currently the only certification dedicated to the relocation industry, and is 80% based on ISO-style processes. It is awarded after a very selective audit programme established by EuRA and certified by internationally renowned auditing companies. And the success is there for all to see. Today, the EuRA Quality Seal is not only awarded to European Relocation professionals, but to professionals worldwide. Much to Helmut Berg's amusement, he can say with a smile that « The Quality Seal is better known than EuRA itself!»
This demonstrates the need for the juvenile Relocation industry to structure itself and to acquire the same tools and benchmarks as its clients. As proof, the EuRA Quality Seal is now required as a guarantee of a very high level of service by many international corporations.
Since 2003, Switzerland has also had its own Relocation association, SARA (Swiss Association of Relocation Agents). Its members must have been established for some time and recognized purely as a DSP, follow a strict code of conduct and act as global professionals with local expertise. The need for this association came with the realization that the fast-growing Swiss relocation industry needed structure and recognition. As of today, around 20 Relocation companies are members of SARA, « a result of a very selective membership process », according to Jacob Schroeder, Secretary of SARA. This is essential to demonstrating the will and commitment of the industry to enhancing the quality and reliability of its services.

© EURA
EuRA Council Members, all seasoned Relocation professionals, are unanimous : their industry oils the wheels of international business, by ensuring that an international employee transfer is a success.
But Relocation actors also play other vital roles. With their wide-ranging in-depth knowledge of the market, they help companies to define the right relocation policy, a factor now essential in the recruitment process to attract and retain talent. 'Generation Y' is now arriving on the job market and with 80% of them apparently willing to work abroad according to a study by PriceWaterhouseCoopers ("Managing tomorrow's people"), Relocation clearly has a fantastic opportunity which it should not miss.