Winners don't wait for chances, they take them
SPORT.FORUM.SCHWEIZ 2012 Announcement by Philipp Rohrbach (Marketing/Communications/Events/Sports) for Geneva Business News.
Once a year the KKL Lucerne (Kultur- und Kongresszentrum Luzern)  becomes the Mecca of the Swiss Sports Industry. Its decision-makers such as sponsors, media, organizations, clubs, suppliers and agencies gather to discuss, network and exchange valuable information in order to make the Swiss Sports landscape a more sophisticated one.
The SPORT.FORUM.SCHWEIZ (for further information www.sportforumschweiz.ch) had originally been named after the weekly newspaper SPORT and came into existence in 1994 attracting approximately 80 people. At that time, the common sense of this event had clearly been articulated: sports in general must be managed more professionally and that is why such a forum needs to be implemented on a regular basis.
Facts & Motivation
The biggest sports business event in Switzerland is going to experience its 18th edition over two days (14th & 15th November 2012). 400 participants, 60 speakers and brands such as On (Running shoes engineered in Switzerland), Milka, Raiffeisen, McDonalds, SPAR and Würth are looking forward to the sport.forum.schweiz which, in addition, offers the following five special forums:
– football.forum
– event security.forum
– sports infrastructure.forum
– responsibility.forum
– media.forum
Responsible for the entire programme and its emphasis is the « ESB Europäische Sponsoring-Börse » which is based in St. Gallen (for further information http://www.esb-online.com). A person who attended the very first event in 1994 and is going to deliver the opening speech of this year's gathering is ESB CEO Hans-Willy Brockes:
« We carefully observe the sports sector and as a result we create forums which are important to sponsors, media and all sorts of people involved in the sports industry: For example, the responsibility.forum addresses the sponsoring of youth & women's sport and the media.forum discusses social media opportunities for sponsors and clubs. And issues like sustainability of security and sports infrastructure are of permanent importance within the sports sector ».
Moreover, Hans-Willy Brockes is proud that the SPORT.FORUM.SCHWEIZ has become an annual event for all people linked to the world of sports:
« This get-together is definitely a highlight because there is no other event in Switzerland where so many brands and (sports-) marketing managers are present. Our goal-setting is clearly defined: to bring together as many decision-makers as possible to guarantee the highest level of professionalism and expertise in the sports business! »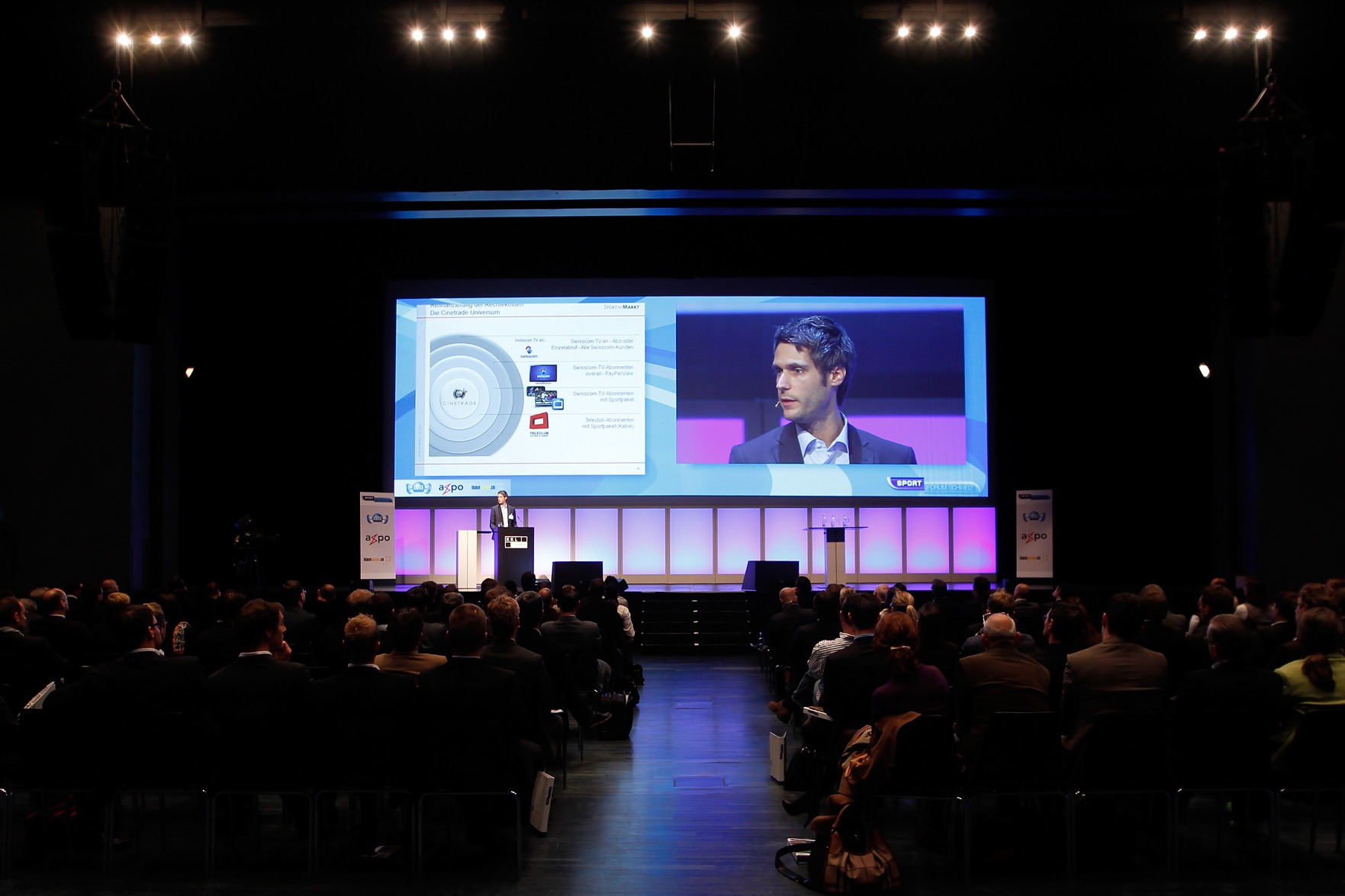 Strengths & Pleasure
Without doubt one can say that an occasion offering such a diverse set of topics and involving experts from different backgrounds provides its participants with certain benefits: networking possibilities, exchanging information, discovering new trends and gaining access to knowledge from people operating at the highest level within their field. According to Hans-Willy Brockes, the most important strength is the number of sponsors at a high decision-making level:
« The total volume of sponsorship is several hundred million Swiss Francs. Therefore, there is a huge market and it is possible to attract quality speakers. This year, we have representatives from Borussia Dortmund, Bayer Leverkusen, McDonalds, Raiffeisen, Procter & Gamble, and Olympic champion Nicola Spirig on the stage. Furthermore, leading sports associations like Swiss Olympic and, for the first time, the Swiss Football League are taking part».
But by doing and speaking about all that business one might easily be tempted to forget about the second part of the saying « Business before pleasure ». Exactly: pleasure! And this year's SPORT.FORUM.SCHWEIZ is taking care of that side as well by presenting the Schweizerhof Sports Night 2012 for the fourth time at the Hotel Schweizerhof in Lucerne. Starting from 18:30 at the Zeugheersaal on Wednesday, 14th November, it is possible to meet business partners and/or friends for a drink or two while having the opportunity to enjoy different specialities from the kitchen.
The following morning (Thursday, 15th November) offers a smooth and relaxed wrap up of the biggest sports business get-together in Switzerland with its second consecutive Breakfast Session also held at the Hotel Schweizerhof Lucerne. Starting from 8:00 onwards, ESB CEO Hans-Willy Brockes is guiding the participants through the morning programme, with Olympic champion Nicola Spirig and her sponsor Erdgas closing the event with an interview and a presentation of their mutual business relationship.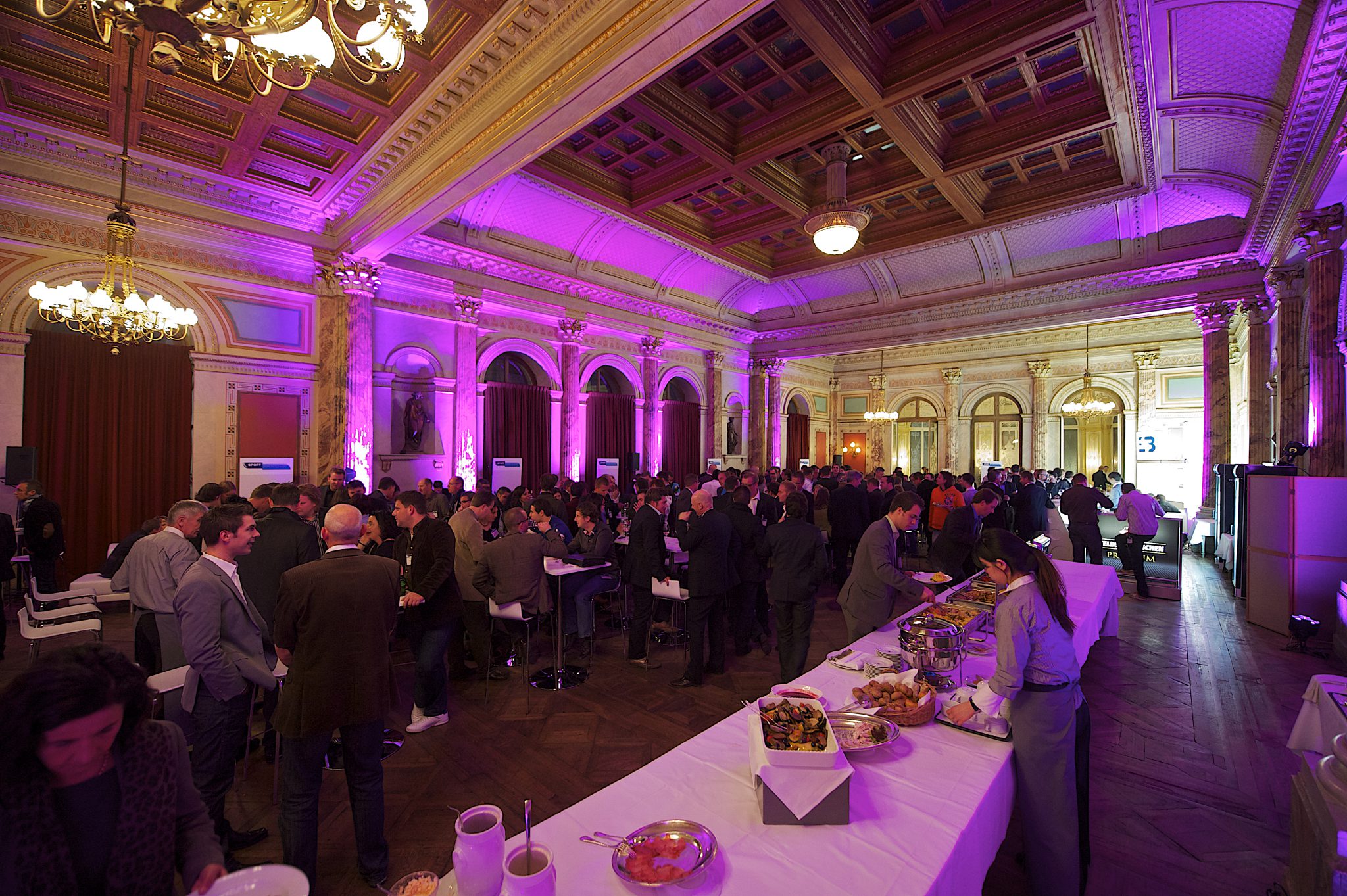 Outlook & Golf Course
This year's SPORT.FORUM.SCHWEIZ 2012 is going to be an event with the potential for offering interesting discussions such as the acceptance of the naming rights for sponsorship of the Raiffeisen Super League and, for example, what Marc Furrer, the new president of Swiss Ice Hockey, thinks about his new role and about Ice Hockey in Switzerland from a marketing point of view ».
« I am pretty excited about the way Gian Gilli, Sports Director of Swiss Olympic & Club Director of Graubünden 2022, and Matthias Remund, Director of the Federal Office of Sports, are going to present their strategy on how to convince the people of Graubünden and the International Olympic Comitee (IOC) of the Graubünden Olympic Games 2022 application » stated ESB CEO Hans-Willy Brockes, when asked about his personal event highlight during the Breakfast Session held at the Hotel Schweizerhof Lucerne on Thursday, 15th November 2012.
But we should not forget (and of course we all know by experience) that the most vital business decisions are taken on a freshly cut and beautifully manicured golf course… but a change of location can be sometimes very useful – especially, but not only, when it is raining.