13 women honored for their courage and leadership
Placer dans les favoris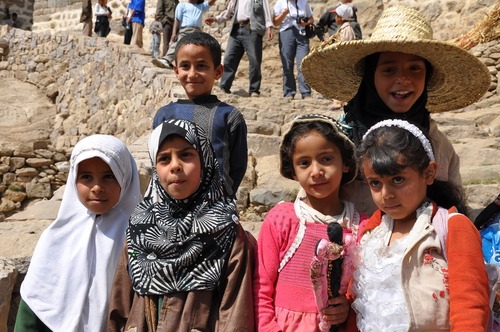 Fadja Najib Thabet is one of the 13 women worldwide being honored for their exceptional courage and leadership.
The US Secretary of State's International Women of Courage Award recognizes advocacy for human rights, women's equality and social progress.
Thabet worked as a child protection officer in South Yemen, keeping children safe from al-Qaeda and Houthi militias.
US first lady Melania Trump and Undersecretary of State for Political Affairs Thomas A. Shannon presented the award on March 29 in Washington.
Thabet hopes the award will highlight the violence in her native country. "My plan for getting this award is to get people to pay more attention to the Houthi that the international media are not covering at all," she says. "People are suffering a lot. There's been a lot of war crimes. People aren't even talking about it in the media."
She is studying peacebuilding and conflict transformation at the School for International Training (SIT) Graduate Institute in Brattleboro, Vermont. Thabet is also one of five students selected from immigrant and refugee populations for a full scholarship with the Global Scholars program.
Source: Plight of children in Yemen leads advocate to Vermont school