3 tips to find new digital skills For Free that you can use today
The world is constantly evolving and we are constantly adapting with it. This is the digital era; our computers and phones are ubiquitous both for work and our personal lives. So why not use them to boost your skills and make yourself some extra money?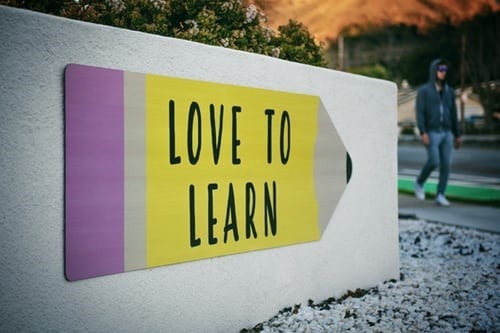 Educate yourself
Regardless if you're young and want to find your place in the world, or if you're older and want to refresh your skills, educating yourself is the best way to do it.
Today, due the demand for online digital education, we now have high quality free courses.
First, MIT OpenCourseWare (OCW). Through OCW, you have full access to published course material and free access to one of the most prestigious universities in the world. Just go online and find one suitable for you.
If you want to earn more, learn more than your colleagues and use Edx.
EdX is an online education provider that offers courses from top universities and other institutions around the world. Generally speaking, edX courses are free, though you want a course certificate you will need to pay.
Lastly, we have the Smartly MBA. This is slightly different from the first two as it concentrates on providing you with a MBA. Smartly MBA is delivered online, No PowerPoint, no lectures…. The curriculum includes 600 lessons on 9 business subjects, a full MBA education. The program is one hundred percent free for students.
Be Patient
Learning by yourself without a teacher or your parents to remind you or encourage you, can be a challenge, no matter what age you are. Not seeing results when you thought you would, can be a massive mental barrier that so many people face. All of which can lead to procrastination.
Here are some tips to stop procrastinating;
 Have a routine. Find a place to work. It could be your living room sofa or a public library, just find a suitable place for you. Set yourself a time limit, starting with an hour. Within that hour work through the course you have found using the tips above, write notes and you are DONE.
Use a diary every day. When you take your time seriously, it rewards you with the results you want. Organising your diary is important. If you take yourself seriously, so will people around you. Put your training time in your diary like it's a job. Put an alarm on to remind you 5 minutes in advance to find your quiet working spot and just do it. Using your diary will help when friends or family want to change your plans or you need to re-arrange your schedule. Use the free diary in your phone or buy a diary from your local shop, either way, use one.
Build confidence. The best way to feel confident is to understand. The best way to understand is to repeat. Teach others. In doing so, you have to review your learning yourself and answer any questions from those you are teaching, which will inspire you to research further and of course remember it to explain to the next person.
Practise your skills and get paid
Become a test user. If you want to understand your new skill use it. Test yourself with small tasks. For instance, you can apply, for free, to companies that will pay you to test digital products before they roll their new app out to real customers.
For example, use User testing and get paid to test new apps.
If you want to get into content writing use Fiverr and get paid to write.
Or if you're learning to build digital platforms like funnels for Aweber or Mailchimp, sign up for Peopleperhour. People will pay you for your work and you can put your new skills to the test.
It's 2020 and the internet has opened up a stream of new opportunities, now is the time to dive into your passion. Whether its creating a website, learning java script or finding a simple work from home job, all the free companies above will help push you in the right direction.
Here is one more highly recommended company I simply cannot miss off the list. They are called OpenClassrooms, they offer structured courses and mentors specifically towards learning IT, technology, entrepreneurship and digital skills, courses are free at Openclassrooms with an option to pay for premium packages.
Have fun learning and good luck finding your new digital skill.
References
The work at home woman. 18 sites that will pay you to test out websites
The balance small business. The best planner apps of 2020
Class Central. How do edX courses work?
Pictures from Unsplash
Education Picture, Patience Picture, Practice Picture