Chinese social media for businesses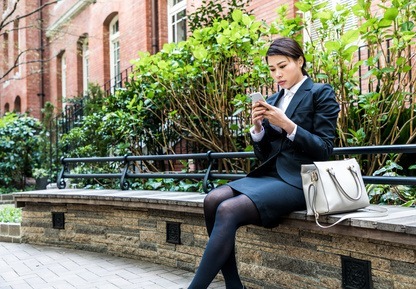 On a TV program in February this year, Lee Yong-ping, the then-deputy mayor of Taipei, gave an impressive talk. During her speech, she claimed: "Many Taiwanese still consider mainland China as if it were the same as 10 or 20 or even 30 years ago. In fact, the development of electronic and information technologies in recent years has made mainland China an active player in these areas, not only exceeding Taiwan or Asia, but worldwide in many aspects."
"Even vegetable stands on the street collect payment by scanning your smartphone. You can hardly call a taxi there if you just carry cash with you," Lee pointed out. The popularity of e-payment on mainland China that smartphones helped to achieve means people end up working out a lot of things alone.
Lee Yong-ping has visited mainland China several times. Seeing the progress that the mainland has made, she reminded the people of Taiwan that they should take note: Taiwan is no longer a big fish in a little pond when it comes to technology.
The e-Market of China
The rapid development of e-payment in China shows that that e-commerce is booming. As a consequence, astonishingly, free Wi-Fi coverage is everywhere in China: at the airport, in the train stations, even on public buses. The proportion of Wi-Fi access in public places is very high in comparison to most developed countries.
However, despite huge opportunities for international companies, the Chinese e-market is highly competitive and radically different from most Western countries. For foreign businesses who wish to build brands and develop their market in China, it is vital to find the right marketing channels and communication tools to vehicle the message they want to broadcast.
Making good use of Chinese social media platforms on smartphones may be one way to do so. Chinese social media presents a new and developing market. However, it is entirely different from our Western social media, not only in terms of users, but also in terms of the environment. While we use Facebook, YouTube and Twitter as well as other western social media channels like Snapchat or Instagram, Chinese pros are developing and using their own social media, such as messaging apps WeChat and Weibo.
What is WeChat?
WeChat was created in 2011 by Chinese tech-giant Tencent. It is a free messaging app that has become the leading social network in China. Statistic shows that there are more than 700 million active WeChat users in China now, a number that keeps growing every day.
In addition to being a social messaging app, WeChat has services similar to some of those in WhatsApp, Facebook, Skype, Browser, Google Maps, Paypal and Uber, all into one single channel.
WeChat offers a very efficient tool with access to many options. It has more traditional social networking functions like video and picture sharing, games, stickers, and the ability to share and connect with friends through WeChat Moments, in the same spirit as a Facebook newsfeed.
This made WeChat an important part of Chinese peoples' daily lives. According to market research, 60% of WeChat users open the app more than 10 times per day, 25% check it over 30 times a day. A new phenomenon shows that smartphone users now in China often just scan for each other's WeChat accounts on their mobile devices to keep in touch, rather than asking for phone numbers.
What is Weibo?
Weibo was another popular social media channel in China that came before WeChat.  It operates like a Chinese take on Twitter.
Weibo allows for photo, article and video publishing. Its main purpose is to disseminate information. For example, marketers like to use it as a communication tool to share information and promote their products or services to potential consumers. Nevertheless, Weibo is focused on "broadcasting" communication, while WeChat is more interactive and comprehensive.
How are they successful in marketing?
In additional to running a personal account, today, many national and international brands are using their WeChat official/public accounts as a communication tool to attract WeChat users to subscribe, follow, and become a member of their networks.
WeChat marketing offers a powerful way to connect with consumers. Each verified public account allows its users to share messages, photos, articles and video as content to attract audiences.
People who read the articles and are interested can check out the relevant account name, scan the QR code, and become a follower of the brand.
What does this mean for Swiss companies?
As a consequence of the explosion of social media in China, the post of "social media content manager" is becoming a new and fast-growing career niche in China, particularly for younger people. For SMEs outside of China that do not need  a full time in-house employee to work on the Chinese market or via a business partner in China, they can still take advantage of these social media channels by finding a part-time Chinese content manager. Regardless of how new or small a brand is, it is still possible to become well known in China, thanks to the possibility of targeting a large population and creating local networks.
Last but not least, companies outside of China should remember that media channels on smartphones now provide a large choice to the public. Companies should avoid direct advertisement or poor translation. Finally, sharp titles and original content, such as reports or stories about customer experience, are more attractive in a long run.
Switzerland is admired by Chinese people for its beautiful landscapes, its innovative success, its high quality craftsmanship, and much more.  Publishing on the right Chinese social media could certainly help Swiss companies to engage with Chinese visitors, strengthen brand identity and play an important role in achieving business objective in China, all while within a small budget.
Sources :
http://english.sina.com/weibo/
https://www.emarketer.com/Article/WeChat-Chinas-Most-Popular-Chat-App/1014057
https://maximizesocialbusiness.com/brand-wechat-succeed-china-23493/