Do Boarding Schools Add Value to the Lives of Students?

What positive roles do boarding schools play in shaping the life of young people? What are some of the downsides of being educated in a boarding school?
The debate around the wisdom of sending one's children to boarding schools is an old one, with no definite answer. As with any choice, there are pros and cons. What matters is one's own reasons for choosing a boarding school education.
Four common reasons for boarding education
There are many possible reasons for putting one's child in a boarding school. Here are some of the most common.
1) Family tradition: A family could be sending their children to one particular school over several generations. For them, it is a familiar and ready option driven by the firm belief that boarding schools produce a better individual and provide an excellent education.
2) A way to ensure a solid education for working parents who have little time to spare for their kids: The busy professional lives of modern parents means lack of quality time for children, which can be detrimental to a child's educational support. For parents with demanding careers, boarding schools are a perfect solution for their children.
3) The urge to give children an education system that adds values to life: Another reason can be a desire to give children a decent, wholesome education that adds values to their lives, improve relationships, and prepare them as responsible citizens.
4) Sparing the child from witnessing the ugliness of an ongoing marital feud: For dysfunctional families characterized by fractured relationships, boarding schools can be a viable solution to save children from some emotional damage resulting from constant confrontations.
Important life lessons taught in boarding schools
Do boarding schools build character of students? Do they provide an educational support or add real value to the lives of students?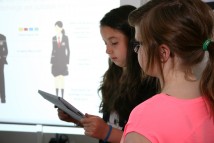 Interviews of several educational experts and academics specializing in boarding schools reaffirmed that education in boarding schools teaches students about routines in life and the art of being organized. According to them, it provides a support structure and prepares students for the challenges they will face as adults.
Boarding administrators believe that a boarding school education is not just about academics; it's also about character building in children through extracurricular activities. It imparts life skills and prepares children for leadership roles.
Educators promote the fact that boarders live out values like confidence, humility, resilience, courage, kindness, determination, and hard work that are only mentioned in passing in regular classroom teaching.
Statistics show that 50% of the students in any boarding school are the only child of parents. In this way, boarding schools may salvage such students from growing up in seclusion and boredom.
Experts speak
Robert Kennedy, a consultant and a writer on boarding schools, says among the many reasons to go to a boarding school are that these students stay in a "home away from home", learn to be responsible, and grow in an environment conducive to growth.
An independently-run co-educational boarding school in Jordan, King's Academy, expresses that boarding schools serve to optimize both academic learning and social development of students.
collegebound.net, one of America's most trusted resources on higher education, says that one advantage of boarding schools is that they represent a celebration of human diversity where children live and learn together.
A boarding school in London for inner-city children ensures that every child is supported in order to reach his or her full potential. This is not just about moving children from their home environments, but providing an outstanding form of education that is focused, rich in curriculum, and uplifting.
For disadvantaged children, boarding schools offer an opportunity to feel worthy, valued and find their way into mainstream society with confidence.
Here in Geneva…
Switzerland is known for its top-notch boarding schools, mostly because they are among the most expensive in the world. However, it is not just the cost that makes these schools stand out.
On what makes her school different from other boarding schools, Sarah Frei, Head of Marketing & Communication at Brillantmont International School, said that it is a family-owned school with a smaller quantity of students, allowing personalized attention. Also, it's located in the centre of the city where students get to enjoy the city's animated life, and practice their faiths in many of the city's religious centres.
Justin Usher, Head of Boarding, College du Léman, said "I feel boarding is very much a complimentary education. It's got nothing to do with hammering in routines into students' heads, but at the same time, routines are important. If you turn up late for meetings, if you spend your life not being organized, normally it becomes a bit of an issue in your life at some stage. We aim to provide an all-round education encompassing academics, activities, social development and pastoral needs, all within a supportive and close-knit community."
Jacques Bounin, Director of Admissions, Le Rosey, said "We don't focus on particularly one thing. We take the human being as he is with his potential and we develop it."
The flip side of boarding schools
Some critics of the boarding school system say that it's not for everyone, and that may be true. A boarder lives in a very unique environment, which can create a major disconnect with the world outside. Developing life away from parents can be difficult at times. Children in boarding schools may emotionally drift away from their parents, and such children find it difficult to reconcile with them when they're back home.
Another potential problem is that in bad company, a boarder can easily fall into the traps of experimentation with drugs and alcohol. Also, some boarding schools are for either boys or girls only, and this can lead to lack of experiences with the opposite sex and create interpersonal problems later on.
Finally, in most cases, boarding schools are expensive. Although scholarships and other financial aid are available in some educational institutions, it can still be hard for some families to afford such an education.
In the final analysis, the question of whether or not to send children to boarding school is an individual choice that should take into account a child's needs as well as the home and financial situations of the family. Whatever option parents choose, it will impact the lives and careers of their children.
Links and sources:
https://www.quora.com/What-are-the-pros-and-cons-of-sending-your-kid-to-boarding-school
http://www.collegebound.net/content/article/the-boarding-school-advantage/18805/
http://www.boardingschoolreview.com/blog/10-top-reasons-to-go-to-boarding-school
http://www.kingsacademy.edu.jo/admissions/why-boarding-school
http://www.telegraph.co.uk/education/educationnews/11218183/A-boarding-school-education-in-the-country-for-children-from-inner-city-London.html
http://www.livestrong.com/article/203270-schools-for-physically-disabled-children/
http://www.povertyactionlab.org/publication/ready-boarding-effects-boarding-school-disadvantaged-students
http://www.troubledteens.com/teen-treatment-options/boarding-schools/pros-and-cons-of-boarding-schools.html
https://www.pocketsense.com/pro-cons-of-boarding-schools-13605696.html
http://www.brillantmont.ch/about-us.html?welcome
http://www.cdl.ch/school/about/introduction
http://www.rosey.ch/?lang=fr
Photos courtesy of Brillantmont International School