European Commission unhappy with consumer rights on social media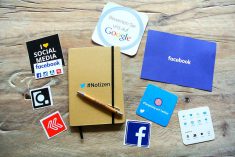 A press release by the European Commission (EU), stated that "social media companies need to do more to fully comply with EU consumer rules."
The EC earlier published a list of changes made by Facebook, Twitter and Google+ to align themselves with European Union (EU) consumer protection rules. The changes will affect some 250 million EU citizens using the platforms for commercial purposes, and this number is rapidly increasing.
European Commissioner for Justice, Consumers and Gender Equality, Vera Jourova, said it was unacceptable that the changes were "taking so much time." She said that Google+'s latest proposals are in line with the requests made by European consumer authorities but Facebook, and more significantly Twitter, have only partially addressed consumer issues.
In 2016, EU consumer authorities wrote to the social media firms expressing unease about a range of consumer rights issues stemming from a series of complaints.
Since then, the large social media companies specifically agreed to amend:
the terms of services limiting or totally excluding the liability of social media networks in connection with the performance of the service;
the terms requiring consumers to waive mandatory EU consumer rights, such as their right to withdraw from an on-line purchase;
the terms depriving consumers of their right to go to court in their Member State of residence, and providing the application of California law;
the term releasing the platform from the duty to identify commercial communications and sponsored content.
The social media companies committed to implement the changes in all languages in the first quarter of 2018.
The EC has published a table charting the changes requested and the responses from the three companies.
Next steps
The Commission expects online platforms to swiftly and proactively detect, remove and prevent the re-appearance of illegal content online. National consumer authorities in conjunction with the EC are to monitor the implementation of the promised changes. They will focus on illegal commercial content concerning unwanted subscriptions and other scams.
The commission stated that the press release provides common tools to swiftly and proactively detect, remove and prevent illegal content online from reappearing.
Source: European Commission
Photo: Pixabay