Facebook cracks down on engagement bait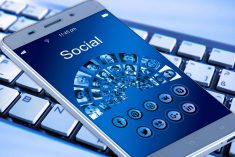 The goal of social media marketing is to engage with the public.
Facebook, however, realizes that blatantly asking people to like or share posts, known as 'engagement bait' is considered spam. To counter this, Facebook is changing their algorithm which currently moves such posts up on the News Feed, thereby increasing the posts visibility.
Not only will engagement bait posts receive less visibility, but Facebook intends to set in place a system of Page demotion for repeat offenders meaning that all posts by offending pages will receive less visibility. "We want to reduce the spread of content that is spammy, sensational, or misleading in order to promote more meaningful and authentic conversations on Facebook."
Examples of engagement bait are numerous. Among the most popular are 'tag baiting' popular with meme pages where people are asked to 'tag a friend,' and 'comment baiting' with posts like 'type YES if you agree.'
For social media managers, this means finding new and real ways to engage with their followers via posts that arouse emotion and are shared organically. Facebook has set up guidelines for News Feed Publishers in order for them to avoid having their page demoted.
Souce: Facebook newsroom
Photo credit: Pixabay