Geneva Staycation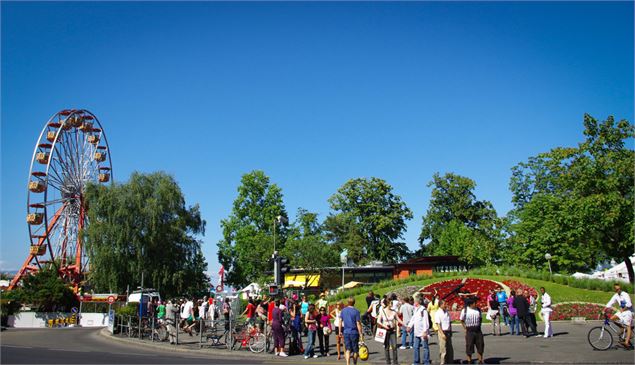 Holidays are supposed to be relaxing, but if you find airports and flying stressful, why not have a Geneva staycation?
What is a staycation?
A staycation is a holiday you have while staying in or near your home. Staycations have become more and more popular every year as a way of saving money, avoiding the stress of traveling, and still getting to enjoy your time off. It also supports your local economy, and you will not suffer jet lag!
Budget and planning
Make a budget for your staycation, food, events and activities; include special treats like a spa day or massages. Do not forget you are saving money by not paying for plane tickets and hotels so you can afford to splurge on some luxuries. Like every holiday, a good staycation needs a plan; setting clear expectations or goals will ensure that you enjoy your time off.
Activities
Geneva has so many summer activities to choose from; spend a day at one of the city's lakeside beaches, or learn how to wakeboard or wake surf.
Be a tourist and discover Le Palais des Nations, the Globe of Science and Innovation at CERN, and the old town with its hidden treasures.  On the other hand, hop on a bike and take a guided tour of Geneva.
Go to the open-air cinema from 12th July until 19th August at the Perle du lac.
Do not forget the famous firework show on 11th August.
For more information on activities for you to do, have a look at the Geneva Tourist website.
Sources :
https://www.huffingtonpost.com/stephanie-huston/7-steps-to-planning-a-sta_b_12223990.html
https://thehealthsessions.com/staycation-ideas/
Photo credit: https://www.geneve.com/en/