International Dual Career Network (IDCN): A flourishing corporate idea
This is part of the Wise Series; dedicated articles by Rashmee Sharma highlighting and showcasing people who have the attributes of wisdom, integrity, sustainability, and empowerment.
Shivani Bhardwaj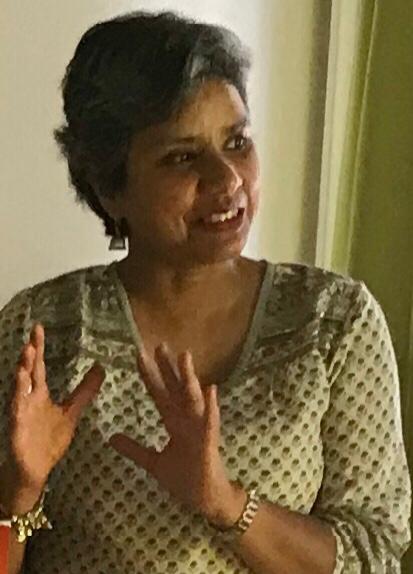 "The International Dual Career Network (IDCN) helps to make dual-career assignments a success. It's an association of international organizations and corporations facilitating the integration of mobile employee-partners through awareness, guidance, and professional networking."
IDCN is a unique non-profit association created in 2011 by companies, for companies, to share insights on successfully integrating employee's spouses in a new country or city, particularly helping them in the job market.
IDCN organize high-quality workshops, events, and professional networking opportunities, and are active in 14 cities across 10 countries.
IDCN's unique proposition
IDCN Facilitates Professional integration For Mobile Employee Partners.
To facilitate this, the IDCN;
Makes relocation more attractive to employee-partners
Ensures the long-term success of international mobility
Facilitates professional integration of the dual-career partner
Provides a professional network for the dual-career partner
Challenges
A big challenge for IDCN is to provide relevant and up-to-date information about the job market and recruitment strategies. IDCN is not, however, a recruitment agency. Rather, it is a platform to connect and build a professional network for those new to the job market so that they learn about job opportunities, and the type of skills employers are looking for.
The IDCN believes that it is extremely important to have a local professional network when job searching. It takes time, however, to build one, so the IDCN helps recent arrivals to create them, as well as encouraging people to stay positive when looking for new work in a new country.
Shivani Bhardwaj
Shivani Bhardwaj is the global program director of IDCN. GBN had the pleasure to talk to her about her life and work.
Well travelled, Bhardwaj has lived on four continents. She told us that, "having a supportive husband is the icing on the cake. Being the proud mother of a daughter has given me a completely new meaning and perspective to life. I would like to stand tall in front of my child as this what I want my daughter to see. She gets to see a version of me, learning something new. It has to do with energies. I consciously decided to attract and transmit positive energies around me. Children do not listen, they watch more. I wanted to preach something that I can do. A message that is very clear to me. At times, it is hard but it is nice to see that my daughter is growing into an independent and strong woman."
Wise words for ex-pats 
"There are a couple of things that I would like to mention to the new aspirants," says Shivani Bhardwaj. In her words, they are:
Ask for help:  Look around you and seek help. Do not hesitate or be shy to ask for help. You are surrounded by people who are ready to help you. Even hold your hand but only if you ask for it. Inside you must be crying, struggling, but there are a lot of resources and help around you.
Dress up well: Dressing up very well is important for a woman. Dress properly so that you feel confident, be confident, and are perceived to be confident. Be prepared; do not be afraid to smash the mask of people's subconscious biases just because you look different and you come from a different culture.
SWOT analysis: I recommend a "StrengthWeaknessOpportunityThreat analysis" before entering any job market. One needs to spend time determining their relevant skills, and what are the skills that are missing in the current scenario, market, and culture.
Be Honest:  One of the most potent values in my view is; be honest with yourself. Nowadays, with self-doubt, we become dishonest to ourselves. However, honesty resonates confidence and clarity in yourself and your speech as well. This will make you the person everyone wants to work with.
Be a good listener: I really emphasis this, especially when you are in a new country and trying to integrate yourself. When you listen you must also observe the nonverbal communication or the energy and interest of the person standing in front of you.
Invest in yourself: One of the important things is to invest in the self. Be open to learning new skills, training, language, etc. It does not always require money. However, it requires time and planning. For example:
-Create short-term goals for yourself whether it is learning the local language or a new skill. Also, personal deadlines are important and need to be respected.
-Work on your body language,
-Learn from digital media online, such as YouTube, as there are lots of information out there to help you.
-Work on your elevator pitch. You should have several versions of your pitch to accommodate different scenarios.
-Have a habit of keeping a notebook and a pen handy with you. A new culture can be very stimulating, and you want a way to capture all the new ideas you may have.
Find mentors: some people seem to network naturally. Their experience and insights can help motivate you professionally. Ask them if they can be your mentor or someone who can guide you in the new environment.
Mentors have an amazing way to support you by asking the questions that you are sometimes afraid to ask yourself. I have been so lucky because of IDCN to have some amazing mentors who supported me immensely and I will never be able to thank them enough for giving their time!
Embrace yourself: Above all, be thankful for everything. Do not let negativity seep in your head. A lot in life does not happen as planned. Benefit from these experiences. When you look back, you will be pleased that it did not go as planned.
Always have fun: Invest in any activity that seems fun to you. It takes time. Start with baby steps and you will reach your goal. Do not stop learning.
Be Positive and practice gratitude: Stay positive and fight negativity!
"I am sure each person can achieve what they want to achieve. It's just a matter of changing your mindset. However, I have learned these things from my experience. They would help you too. When you ask for help, it comes from the best places that you might not imagine. Be positive, keep networking and continue learning!