Le Journal suisse de l'horlogerie is back!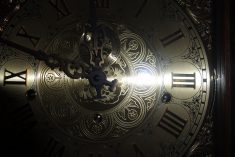 The oldest Swiss newsletter covering the Swiss watchmaking industry, 'Le Journal suisse de l'horlogerie' (JSH) is back!
First published in 1876, JSH resurfaced last Tuesday. It had stopped publication in 2002. The new edition has a print run of 17,000 and is released to honor the Geneva Palexpo 2019 and the Salon de la Sous-Traitance.
The relaunch is an initiative by journalist Joël Grandjean, who explains that it is probably the first magazine in the world that refuses to advertise watches so that they can remain totally journalistically independent.
A target audience of the newly revived JSH are the watchmaking subcontractors who particuarly those in small companies, explained André Collard, Co-Founder of the Geneva Salon event.
JSH's resurgence is hailed and celebrated again today as the home to the Swiss watchmaking industry and its tradition.
Source: 
Photo: