Mt Pelerin, the bank of the future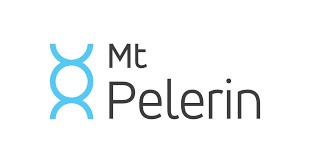 The financial industry is the lynchpin of all market economies, and usually does well regardless of the economic cycle.
Its role is to fund the economy by channeling savings to industry and commerce. There is however a disconnect in the way the financial industry provides capital for commerce and industry.
Simply put, access to capital from traditional banks is getting increasingly difficult for businesses.
Bridging the gap
This divide has motivated the team behind Mt Pelerin to create a more efficient and effective way of funding businesses. They plan to do this through the application of new technologies, notably the blockchain, that simplify the entire processing of tasks and the administration of funds in a global and well-secured environment.
Using the blockchain
Blockchain technology offers Mt Pelerin a great opportunity to change the traditional banking business model. For example, in the way blockchain is applied in decentralized business operation models, which forgoes the need for intermediaries. This approach has greatly improved the safe storage and transfer of records as in distributed ledger technology (DLT).
Importantly, the organization's growing success is attributable to the favorable Swiss banking environment, which offers a clear financial, regulatory and legal framework that well defined, structured and supports constructive innovation.
These factors in the Swiss financial sector has helped Mt Pelerin to develop the needed digital adaptations that effectively provides simpler but superior modern banking solutions.
First mover
Mt Pelerin's solution relies heavily on a total process digitalization and the tokenization of financial securities and their derivatives. Much of the success achieved happened because of Mt Pelerin's strong adaptability, co-operation and collaboration combined with the accessibility and readiness of the state agencies regarding the regulatory framework. This openness from both sides has helped Mt Pelerin to adapt and innovate better to achieve its leadership position in the race to create a truly digital bank.
Their business strategy emphasizes the democratization of liquidity and access to small and medium size enterprises (SMEs) funds. In this way, Mt Pelerin is lowering the main barrier to growth for SMEs i.e. inefficient funding.
Business strategy
Mt Pelerin presents a fundamental shift from the norm in the way it is set to serve customers and communities. With a deliberate departure from traditional banking and its associated risks, they provide a global marketplace for all kinds of assets. They do this by using tokens to digitize assets and improve their related business processes. A token is a piece of code that meets all the specific behaviors of a given asset but in digital forms. These digital assets bear all the characteristic values of traditional assets.
Mt Pelerin also offers a 100 percent reserve of deposits that guarantees liquidity thereby effectively neutralizing some of the common risks associated with lending deposits for profit.
Therefore, Mt Pelerin depends on the efficiency, transparency and the simplicity it brings to the market to attract participants to use their services for a commission. And as the volume of participants and transactions increases with the growth of adoption and acceptance, Mt Pelerin will be an excellent example of a modern bank profitable for both itself and its clients.
 Strengths:
Holistic approach to problem solving
Trail blazer in the modern Swiss banking sector
Constructive innovativeness
Supports open society philosophy
Respects established banking ecosystem
Properly understands and embraces jurisdictional regulations
Technology is adaptable according to jurisdictional requirements
Strong team of experts (specialists)
Collaborative especially with private and international banks
Open source technology
Simplification of complex financial services
Crypto-friendly approach
Blockchain technology
How banks operate will change because of Mt Pelerin. Its processes are simpler and more effective than traditional banks. Furthermore, they are providing a new model of efficiency and transparency while increasing access to financing for micro, small and medium-sized enterprises (MSMEs). MSMEs represent 99 percent of Swiss businesses. Therefore, Mt Pelerin will undoubtedly be a game changer for the future of finance and trade in this country and abroad.
It is worth noting that Mt Pelerin is already helping startups and businesses to raise funds with the use of a token, including the following services:
Know Your Clients (KYC)/ Anti Money Laundry (AML) of investors
Fiat Funds collection through escrow accounts
Competitive currency exchange
Legal document templates and supports on the offering
Security token setup
Token sale smart contracts
Configuration of compliance rules
Issuer and contributor interface
We all now look forward to better funding future for businesses  especially the MSMEs.
With many thanks to Yann Gerardi the VP Marketing at Mt Pelerin.
Images:

Formation:
Formez vous aux protocoles Blockchain grâce aux formations blockchain à Genève du Swiss Blockchain Institute.