P&G revamping its digital media by looking inwards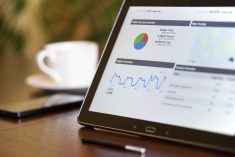 One of the biggest marketers in the world, P&G has cut its agency use by 60 percent over the past several years, saving US$750 million in agency and production costs.
P&G's Chief Growth and Brand Officer, Marc Prichard, is going after what he calls 'crap' quality ads.  This reassessment of digital advertising has been mostly felt among advertising agencies.
Pritchard also put agencies on notice by saying that, "Marketers have outsourced too much work. There were too many touch points between message and consumers."
Along with excessive agency fees and a general frustration concerning their lack of transparency, Prichard also feels that P&G needs "brand people closer to consumers." One solution brought media planning in-house. If start-ups can buy their own media, why cannot Tide, he asks.
Lastly, P&G wants its marketing to be a force for good as well as for growth. "We need to be good citizens," he says. The time is right because people expect to know what brands think about larger matters such as the environment and gender equality.
"The bottom line is no one company can do it alone," says Pritchard, adding that P&G is collaborating with other companies, and even rivals, in order to make the world a better place.
Source: https://www.mediapost.com/publications/article/319806/pgs-effort-to-stem-advertising-waste.html
https://www.marketingdive.com/news/pgs-pritchard-cops-to-company-overloading-consumers-with-ads/524542/
Photo: Pixabay