Project Managers: how to maintain credibility with stakeholders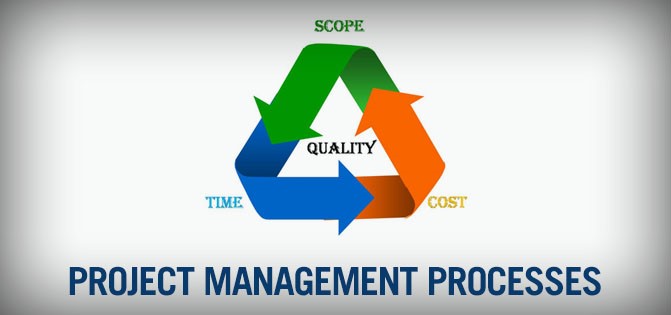 When stakeholders have doubt about a project's progress or status, what triggers that lack of trust all of a sudden? This question has been the subject of debate on many Project Management Professional (PMP)® forums, and the experts each have their opinions. Here is a closer look at some of the causes and ways a Project Manager can avoid losing his or her credibility with stakeholders.
Should Project Managers be held accountable for not delivering timely outputs? Are there any processes that Project Managers should follow in order to maintain their credibility while directing a project? What should a Project Manager do if he or she is experiencing constraints throughout the life cycle of a project?
To answer these questions, we first need to understand the role of a Project Manager:
A Project Manager, as defined by the Project Management Institute (PMI)®, an internationally recognized project management organization, is the person assigned by the performing organization to lead the team that is responsible for achieving the project objectives. The Project Manager is surrounded by key stakeholders whose involvement in the project is very important, and he or she works closely with them. These partners may include a Business Analyst or, Quality Assurance Manager, but also suppliers, and subject matters experts.
The primary function of a Project Manager is to interpret, transform and translate shareholders needs and goals into technical outputs aligned with the agreed business case and project plan.
According to PMI®, An effective and process-oriented project manager executes the following five processes when managing projects:
How does a Project Manager translate shareholders' needs into outputs?
The PMP® Handbook clearly states that when managing a project, "the project plan should be the document that describes how the project should be executed, monitored and controlled. It integrates and consolidates all the subsidiary plans and baselines from the planning processes." Thus, if the project plan is considered the Project Manager's "Bible", it is logical to assume that the work derived from it reflect stakeholders' expectations on the project's quality, functionality, and delivery as agreed by the deadline. Now that we have a better understanding of the responsibilities of a Project Manager, should he or she be held accountable for failure to deliver timely outputs and or not meeting stakeholders expectations?
What are "inputs" and outputs?"
In the Project world, the following are listed as inputs:
•    Project Management Plan
•    Schedule Forecast
•    Cost Forecast
•    Validated Changes
•    Work Performance Information
•    Enterprise Environmental Factors
•    Organizational Process Assets
And the following are listed as outputs:
•    Change Request
•    Work Performance Report
•    Project Management Plan Updates
•    Project Document Plans Updates
These 11 elements are the tools used by Project Managers to monitor, track, review and control a project. This process map is usually sent to the stakeholders as a means to help them understand the project's status, how the resources have been allocated, and the steps taken as the project progresses.
A Project Manager's responsibilities
A Project Manager's use of the elements above may help us to understand why a Project Manager can be held accountable for failure to deliver expected outputs timely, and for not meeting stakeholders' expectations. Most agree that managing projects is a team effort. Although the Project Manager is responsible for the overall success of the project, his or her success is contingent upon the performance of many other variables, like the production team, developers, suppliers and sometimes sub-projects or program dependencies. However, if each step of the project is monitored, controlled and reviewed accordingly, these issues should be resolved prior to informing the stakeholders of the status of the project.
As a project manager, sending a status update report with unresolved issues is probably pointless. Since we live in an imperfect world, experiencing some constraints throughout the life cycle of a project is a reality. If that is the case, the Project Manager should have a risk management response for each issue, and include an explanation of the root causes of these issues in the updated report, as well as the strategy and estimated time for resolution. By doing so, the stakeholders know what to expect. They might not be thrilled to hear about the issues, but at least they will not lose trust in the Project Manager's ability to mitigate the risks, and solve them prior to closing the project.
What are the advantages of following these processes?
It is very important for a Project Manager to gain and maintain the stakeholders' trust throughout the entire life cycle of a project. If a deliverable has been delayed, for example, and a substantial amount of billable hours that the Project Manager cannot justify have been allocated to one phase, it might raise some flags on the Project's Manager's ability to efficiently control and monitor the project. Also, most importantly for the Project Manager, his or her credibility could be seen as questionable, which could have a negative impact on the project and even on future projects that he or she may manage.
The overall success of any given project is contingent upon the Project Manager's ability to manage processes, on his or her ability to communicate, monitor, plan, execute, control, close and to be a problem solver when unexpected issues arise. By following a few simple rules, Project Managers won't risk their credibility and stakeholders should at all times feel that their investments are in good hands.
Sources: PMBOK Guide, (Project Management Body of Knowledge)®
PMI (Project Management Institute)®
ITTA (Information Technology Training Academy, Geneva)®
Article That May Intressed You: