SocialFluent Live: Visual Storytelling on Social Media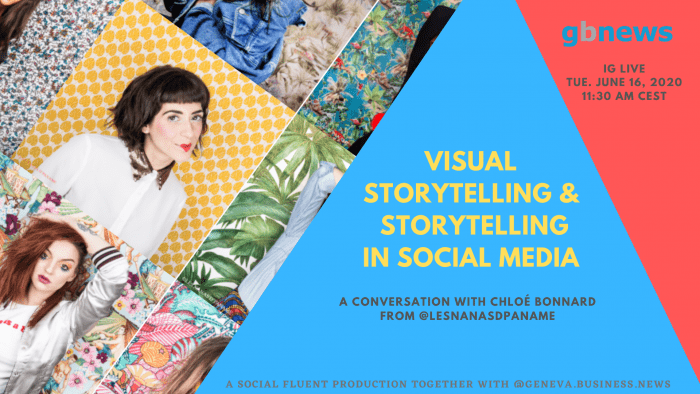 You have 3 seconds to grab someone's attention before they continue scrolling past your content. How do you tell your brand's story when words aren't enough?   
Join Ashleigh Armstrong, our resident Social Mediaholic and host of our new Instagram Live series, "SocialFluent", for a discussion with CEO of Les Nanas d'Paname, Chloé Bonnard.
Meet the head Nana in charge
Chloé Bonnard is the Founder and CEO of Les Nanas d'Paname, a Parisian collective created in 2011 that carries humanist values within an efficient network, brings together life experiences, supports and values the projects of its members, and benevolently accompanies the processes of self-fulfillment for its crew and followers. In 2016, she created the LNDP agency with Edouard Couturier to promote the collective, featuring a new agency model based on a strong ethic with progressive ideas! They propose "to build strong projects to change awareness on social issues and talk to the new generation by drawing inspiration from our values and allow your target to identify with the members of our collective." 
Ashleigh Armstrong brings together people to help groups thrive as a Community Manager and Content Creator. She supports brands and organizations building their social media presence, and in her words "turns customers into fans and fans into ambassadors."  Check out some of Ashleigh's other social media themed articles here.
You'll be able to ask questions live during the session via the comment section!
Where: Follow us on Instagram @geneva.business.news, visit our account and tap our profile photo to join the conversation!
Date: Tuesday, June 16, 2020 
Time: 11:30am CEST