Continuing with our series on Geneva and the people moving to Geneva, we contacted the President of the Swiss Association of Relocation Agents (SARA), Mr. Pierre Jéronimo. Pierre Jéronimo is the Managing Director of Geneva Relocation and the current President of SARA. The presidency rotates every two years among the members of the association.
What is SARA?
The Swiss Association of Relocation Agents (SARA) is a professional association for the relocation business. SARA is a member of the European Relocation Association (EuRA). EuRA runs certifications for European professionals under the European Academy of Relocation Professionals. This maintains the quality of the services offered by its members. Members of EuRA also benefit from the EuRA Quality Seal, which is the world's first accreditation program for relocation professionals.
Who makes up the membership of SARA?
There are over 30 members from all over Switzerland. The association was founded in the French speaking part of Switzerland, so most of the companies have a branch in the French speaking side and there are also companies from the German and Italian regions.
There are two types of membership in SARA: full membership and affiliate membership.
Full membership is given to agencies that only provide relocation services. Affiliate membership is given to companies  offering services that support the relocation agencies. These include furniture rental, insurance, car rental and telecommunications.
The presidency of SARA rotates among the senior management of the relocation agencies that are full members. The role is purely symbolic with no remuneration. The reward is the peer recognition that it brings. There is also a Vice President, Secretary and Treasurer, also held by people from full member agencies.
What are the SARA membership criteria?
To become a full member of SARA, a company has to have been active for two years in the relocation field and adhere to the SARA code of conduct. The company has to present a few corporate clients who can vouch for its ethics. The main reason for the code of conduct is so the members do not misrepresent themselves, their services or the association. This code of conduct is there to give the best services to the clients.
An example of one of the rules is that members cannot receive a commission from third parties in exchange for services. All their income must come from the client. For instance, if the company receives a commission from a real estate agency, they cannot in good faith give an objective option to their clients. They are influenced by the fact that they want a commission from the real estate agency.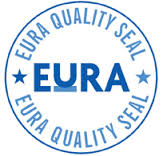 What makes SARA important?
A relocation company can be very good and even have a very good code of conduct without being a member of SARA. However, being a member of SARA provides credibility and a seal of approval.
Geneva Relocation are a member of SARA, are based in Geneva and work with clients moving to Switzerland. However, sometimes they assist with clients who are leaving Switzerland too. Instead of going online and starting to look for a company without really being sure of the kind of ethics they have, when you go to a company that is affiliated to SARA and EuRA, you know for sure what kind of services you can expect since the quality is guaranteed.
SARA also provides training to help relocation employees improve their professional practice and keep their competencies up to date.
Once a year, EuRA has a gathering of all its members and this helps in exchanging ideas and in making sure that individual practices are in line with current trends.
SARA members also benefit from exchange of ideas. For instance, a few years back, there was a problem with the waiting lists at private schools in Geneva. Some schools had a waiting list that was long, while others not so much. By working together, relocation companies were able to advise each other. They now have a system to keep track of which schools have places and those that do not.
The other role that the SARA plays is they work together with the local authorities on the political issues that affect the area. For instance, they are very active in discussing votes that affect expatriates. They also work together with the Geneva Economic Development Office to identify solutions to problems experienced by expats, for example the rise in crime, which areas are safe and how that can be improved.
Geneva Relocation were one of the founding members of SARA. They have benefited immensely from being members of the association and Mr. Jéronimo encourages people to look at the SARA website when searching for relocation companies. Geneva has a good number of relocation companies but SARA members are special because they have a clearly defined code of conduct.