Tactics on how to get the best room rates for your events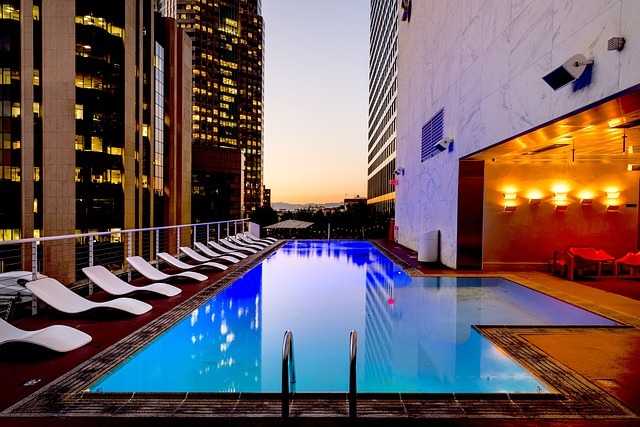 Procuring hotel rooms for an event is not an easy task. Many factors needs to be considered before approaching hotels and starting negotiations.
Here are some basic tips to be professional and efficient, optimize your time, create value as an event professional and ensure attendees get the best hotel rate.
Define your target. Who is your client? You need to define whether you negotiate for FITs (Fully Individual Traveler – less than nine rooms) or for groups (more than nine rooms is considered a group). Rates and conditions will be different – higher for an individual and lower for a group.
Understand Revenue and Yield Management. By understanding how the hotel does business and by using the same language, you will be in position to get the best deal.
Contact local hospitality professionals. The CVBs (Convention Bureaus) and the Tourism Boards of the city and/or country can help secure room blocks in hotels and save you a tremendous amount of time. Also, contacting and getting info from the city's local Hotel Association can give more weight to negotiations.
Analyze and forecast the demand.  Seasonality and the period of the year has an impact on price and conditions. The busier the city, the harder it will be to find rooms at affordable rates and terms.
Analyze the market. Ask yourself if the city is busy already over the period. You need to benchmark what is happening at the destination during the selected dates. If the rates and conditions seems too complicated after analyzing the initial feedback from the hotels, then walk away and discuss with your client the possibility of choosing another city (plan B).
Shop around. Do your own price research by shopping around on OTAs (Online Travel Agencies) and competitive set (competitors). Above all, the best price should be coherent and aligned with the market for the period of the event. Analyze local statistics, as well as ADRs and the RevPar, for those are important KPIs for you. For example, you cannot ask a hotel in London to offer the same rates for the same period in Prague. Be professional, do research, compile the rates you get and make a comparison.
Play with the competition. Have the hotels competitively bid against each other. You are the client and have the possibility to choose another hotel.
The first offer is never the best offer.
If possible, be early to reserve and book spaces. This will give you more flexibility with the dates and more power to leverage your demands.
Focus your communication on long-term relationships and future collaborations you might have for upcoming events. Communicate to hotel partners the overall business turnover you are willing to bring.
Protect yourself. In your hotel agreement, add a clause that will protect the rates you have mutually agreed (best rate guarantee clause). In this way, the hotel guarantees to apply higher rates on their booking channels and avoid participants booking their rooms directly (direct competition). This is in their interest, as they will increase their revenue thanks to your event.
Understand your client and their needs. Educate the hotel on who your clients are, and why you need to have a low rate. This will help the hotels to find a solution and confirm the business. Do not hesitate to share your event's history data and statistics.
Negotiate face to face or over the phone with the hotel. Also, target the right person to speak to with maximum decision power willing to offer you the best deal.
Develop a trusted relationship. Be pleasant and optimistic. Discussions and negotiations are not necessarily a battle.
The bigger your business is, the more power you have to get good room rates. Moreover, if you negotiate for meeting rooms, this will generate more revenue for the hotel. In this sense, you can ask for better rates considering the revenue they get from your event.
Be transparent.
Be ready to walk away. Do not negotiate just to negotiate. Fixing a deadline will avoid lengthy and inefficient discussions.
Be smart and open to solutions. If you cannot get the price you want, you have the possibility to negotiate different rates at different days with different conditions.
Create an online psychological pricing strategy. Once your rates are confirmed, present your list of selected hotels and rates to your client. Use hotel meta-search marketing tools to promote your rates using a price point (or anchor point) as a reference. As an example, you can use the rack rate as a reference.
Finally, to provide more accommodation solutions to participants, provide a link to budget hotels or youth hostels.
Negotiating with hotels requires multiple competences from the event planner. Starting an efficient professional negotiation with hotels requires being well prepared and having strong knowledge of revenue management. Additionally, a strategic communication plan must be prepared before approaching hotels. Finally, getting the best deal is all about EQ (Emotional Intelligence) management such as flexibility, trust, empathy and relationship management.
Source:   http://www.eventmanagerblog.com/best-room-rates-events
Crédit Photo: pixabay.com – Falkenpost