The Benefits of a Feedback Culture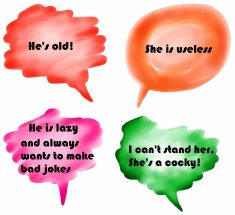 There are conversations that can poison a work environment. They can be in the form of backstabbing to outright insults born of work frustration.
One way to ameliorate such a toxic environment is to create in a company a well-established feedback culture (FC).
Having a feedback culture is where a workplace is focused on honest feedback between employees, between employees and managers, and between managers and executives
But developing a feedback culture is not easy to grow and cultivate; it takes time and effort to develop.
A positive workplace
People need happiness, satisfaction and to feel good in the place where they stay hours and hours. There is a need to feel accepted, respected and, why not, appreciated.
People are not, however, machines. That is a simple statement, but one that has not adhered to enough in some companies.
Therefore, creating a real feedback culture in a company must not just be based on improving productivity. It is also a way to facilitate wellness among employees. In fact, this should be the primary aim since wellness will lead to better productivity, and not the other way around.
Achieve Feedback Culture through team cohesion
According to HR-Evolutions "professional relationships can be the best and the worse of worlds, so it is essential to develop quality professional relationships."
If team cohesion is well established, a feedback culture is assured with all the benefits that this entails.
Through good orientation and with a conviction that this direction has many positives, this type of culture can be established.
It will take time, however, and follow-up to turn this culture into the natural way of life within the company to provide it with collective intelligence.
Sources:
https://www.hr-evolutions.com/
Image:
www.publicdomainpictures.net