The evolution of administrative jobs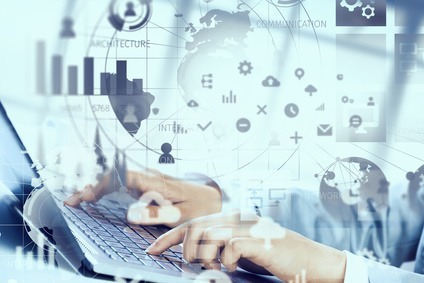 At the end of the eighties, a group of American specialists predicted the end of some occupations like secretaries. This was because of the arrival of new technologies such as the Internet, software and tools to manage documents. They noted that managers and supervisors would soon be able to handle the bulk of their administrative work alone.
However, contrary to these predictions, the job of 'secretary' has not only survived, but it is growing. Statistics show more than one million secretaries, of which a large number are woman. It is also a job post in constant evolution. If in the past, secretaries assisted one manager and their main tasks were shorthand and typewriting, nowadays they have many other functions.
Many types of companies, many types of responsibilities  
Talking about the tasks of an administrative assistant is not simple, because it can depend on the fields of works concerned. For example, lawyers, doctors and notaries have administrative assistants, but so do banks and family-owned or big companies, multinationals, private and public enterprises, and so on.
For this reason, the administrative assistant is much more than someone who answers the phone. Many medical assistants not only make appointments for the patients, but also draw their blood for lab analyses. An assistant in a law firm has to have some legal knowledge, and a banker's assistant has to organise everything from writing emails to preparing business trips.
Digitalisation: a new challenge in administration
Nowadays nearly everything is digitalised. Companies have their websites and they use the Internet to publish their products, services and advertisements.  Administrative assistants have to cope with this new reality. For instance, realtors may ask their assistants to update the housing offers on their websites. Companies need them to write and send newsletters. At the very least, an executive office assistant must be able to check the Internet to organise business trips for the managers (to reserve their flights, hotels and so on).
Soft and hard skills
Administrative assistants have to be prepared, immediately operational, and capable of working independently ,whether they work in team or alone.  In terms of soft skills, they have to be able to work under pressure, to be problem solvers, to be kind both when they welcome clients and when they answer the telephone, to be multifunctional, prompt, dynamic, precise, and flexible.
As for hard skills, they must be able to use office computer software. They are often asked to speak several languages, to be at ease with numbers and some accounting (when needed), to write professionally and formally, to manage important documents such as contracts, invoices, commercial letters, and to be able to write them properly.
Specialised schools and internships
Of course, future administrative assistants can take classes or attend specialized schools that teach them all the main tasks to be administrative assistants. In Switzerland, the CFC de Commerce is very much in demand by recruiters. Internships in companies can also be a good way to get much-needed experience.
Progress in the administrative field
From the eighties, the profession of administrative assistant has evolved. A 'simple secretary' with 'simple tasks', exists no more. Nowadays, administrative assistants must face a new way to work. They have more and more integrated positions in a company and have to show they are able to adapt to these changes, and to the technology which is far from replacing them.
Sources :
http://www.studyrama.com/formations/specialites/administratif-secretaire-assistant-e/de-la-secretaire-a-l-assistante-evolution-d-un-metier-9601
http://www.emploisdavenir-uniformation.fr/blog/metiers/secretaire-administrative/#.WVnrFoTyiUl
Image credit: Sergey Nivens via Fotolia