Trading contract specialist: skills and experience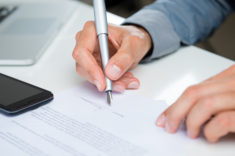 This is the first in a series of articles on trading and law. In this piece, I look at the skills and experience required by a trading contract specialist. Further articles will examine the importance of Swiss law in international trade, and the most common disputes that can arise in the sales of goods contract under Swiss law.
What is a trading contract specialist?
A trading contract specialist has an important and demanding job. They have to provide a safe legal framework for interacting with other parties, and one that is flexible enough to create, add or change trading relationships.
Generally, the main responsibilities, skills, and experience required for a trading contract specialist are:
drafting and editing contracts
being an excellent communicator
strong knowledge of procurement regulations
in-depth knowledge of contract agreements and legal terminology
excellent negotiation skills
ability to analyze and interpret financial data and prepare financial reports, statements, and/or projections
first-rate problem-solving skills.
The truth is that all of these are definitely necessary but are they enough?
I believe that there are two crucial parts to this position that stands out.
Soft skills
Firstly, a trading contract specialist needs the ability to stay focused when reviewing agreements. Each agreement must be treated uniquely. Looking at legal contracts – day in, day out – where the work becomes treated as routine, leads to mistakes. It is the small details in contracts that matter most, and focusing on these is of utmost importance.
Secondly, strong interpersonal communication skills are important. You need to create and manage a convivial environment, earn the trust of your colleagues, and work seamlessly between company departments or external collaborators.
Hard skills
Firstly, the role requires exceptional knowledge in different legal bases, incoterms, conventions, regulations, and guidelines. This not only gives you the confidence to deal with a variety of contracts but to also recognize "blind spots" in agreements.
Secondly, international trading is a dynamic environment; anything can happen at any time. For example, take the Suez Canal incident with the "Evergreen" vessel that blocked the canal for six days, or acts of piracy towards vessels.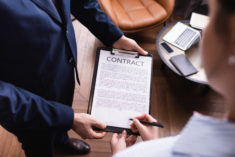 This requires the ability to create a framework that foresees and takes into account the possibility that parties may fail or delay performing their respective obligations whatever the reason. It is beneficial, therefore, to have the knowledge to create agreements for the resolution of disputes that can arise.
In the agreement parties can agree on:
remedies
the legal basis which will govern their contract
the jurisdictions that will handle any disputes that may arise
if they are going to solve disputes in a conventional court or if they are going to proceed and select an alternative dispute resolution method appropriate to their particular needs and objectives, such as arbitration or mediation.
Quick dispute resolution, set out in the agreement, avoids unnecessary expenses, reputation damages, and costly delays.
In my next article, I will look at Swiss substantive law: why trading companies use it for arbitration, and its strengths and weaknesses.
Further reading:
Commodity trading in Geneva by Arjeta Dervisi
Images: