Winner takes all: Mega Millions Billionaire Jackpot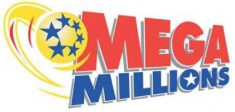 After months of suspense, the Mega Millions lottery streak has finally come to an end.
Last week, a lucky player from South Carolina claimed the lottery's prized jackpot of $US 1.537 billion in pre-tax earnings.
The winning numbers were 5-28-62-65-70 and 5 for the gold Megaball, representing a 1 in 302.5 million chance to collect the record prize.
Despite winning more than $US one billion, the winner will only become a billionaire – if they hold on to the money – after three decades if he or she collects the prize in annual installments. The prizewinner can alternatively opt to receive an $877.8 million lump-sum payment instead, which most winners actually end up taking.
Winner Confidentiality
Luckily for lottery winners, South Carolina allows them to remain anonymous after thoroughly investigating and confirming their identities.
Officials at the South Carolina Education Lottery only know of the location and purchase time of the winning ticket, whereas the winner's identity is only known to officials once the winning ticket has been turned in. Along with Delaware, Georgia, Kansas, Maryland, North Dakota, Ohio and Texas, South Carolina is one of eight states in the U.S. where winners can choose to stay anonymous.
Welcome to the Club

With some $US 1.5 billion equal to about 20 percent of the state's $US 8 billion annual budget – the state's five million people could approximatively receive $307 each.
Fortunately, others stand to benefit as well: lottery officials said $US 80 million would go to the state in taxes and a $US 50,000 bonus would be handed to the ticket's seller.
Prior to Tuesday's draw, the only other billionaire in South Carolina was InterTech Group's CEO Anita Zucker. Her net worth was estimated by Forbes magazine at around $US 1.8 billion in 2016, most of it coming from her dealings in the chemical, manufacturing and real estate industries. The largest Mega Millions jackpot won prior to this date was $US 656 million in 2012.
Dream Bigger? Fat Chance!
One reason why Mega Millions's jackpot reached such heights was because no player had won the top prize since July 24, when 11 co-workers in California pocketed $US 543 million.
However, the jackpot's record-breaking winnings is no fluke. Underlying these ever-increasing lottery prizes is the fact that a recent series of rule changes has worsened the odds of winning jackpots while ballooning jackpot sizes and boosting sales.
Powerball officials in October 2015 changed the odds of winning the jackpot from 1 in 175 million to 1 in 292.2 million. Mega Millions then followed suit in October 2017, increasing the odds of winning from from 1 in 259 million to 1 in 302.5 million.
Although the Mega Millions lottery grabbed the most headlines last week, Powerball also caught people's attention. Its draw last Wednesday promised to deliver either a $US 620 million annuity option or an immediate $US 354.3 million cash prize. Don't forget to play responsibly, and remember: "Nothing ventured, nothing gained!"
Source:
Photo credit: