222 Years Old: The Fête des Vignerons 2019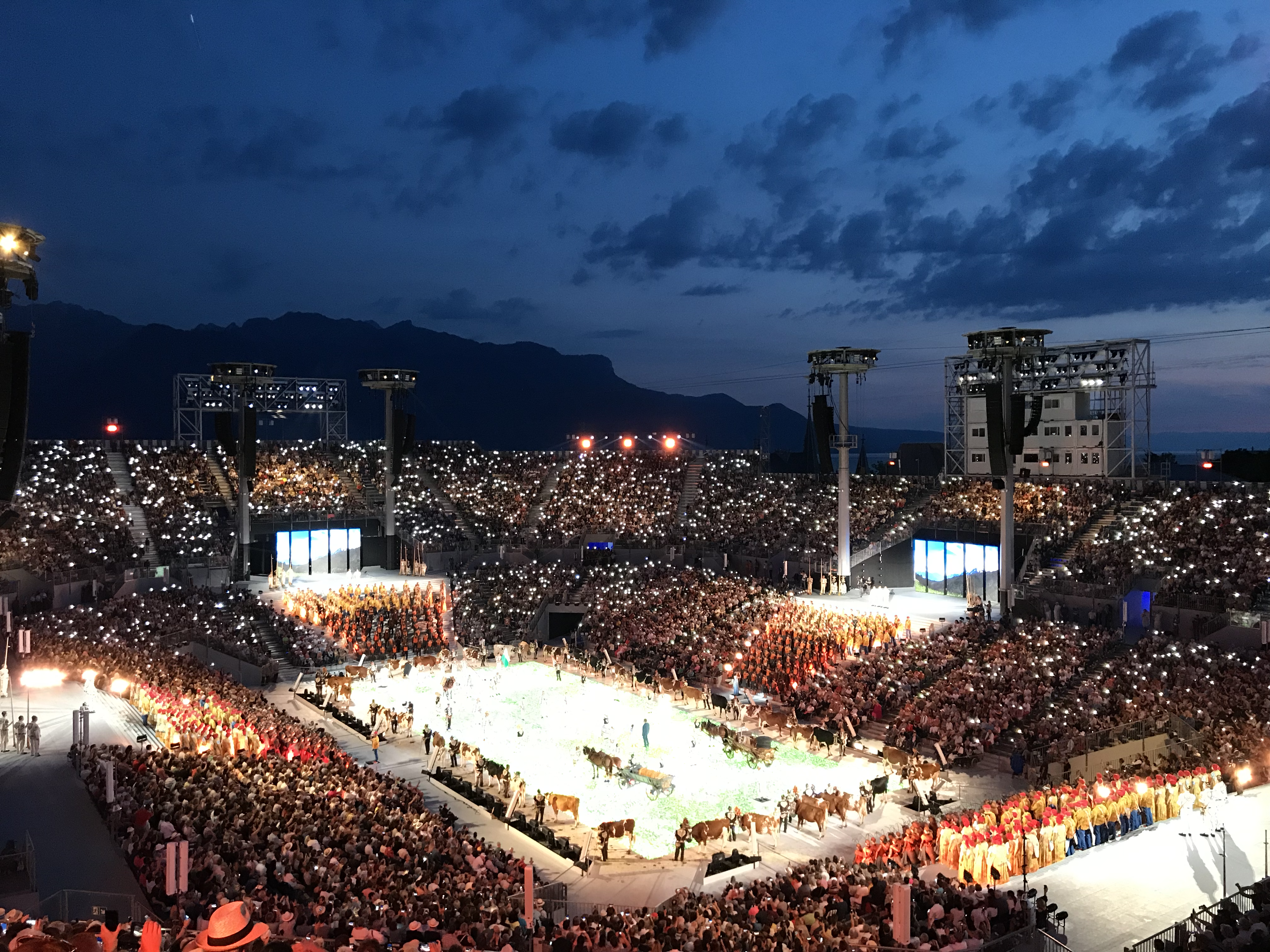 Thousands of tourists and wine lovers are gathering in Vevey until August 11th, 2019 to attend the famous Fête des Vignerons.
This old winemaking festival, which takes place roughly once every quarter of a century, is run by the Confrérie des Vignerons of Vevey. This organisation's main goal is to encourage and promote perfection in wine production both locally and across Switzerland.
The first festival was held in 1797 and has become so important – and unique – that it is the first living Swiss tradition recognised by UNESCO.
On each day at the festival, products from a particular canton in Switzerland are highlighted, including its meats, cheeses, vegetables, and of, course, wine. Also, artisans from across the country are exhibiting their handmade products, along with local musicians performing national and traditional songs.
Make sure you visit the festival. After all, this opportunity falls only once in a generation!
Photo: Wikipedia
Source: Fête des Vignerons website