9 things any first time NIFFF goer should know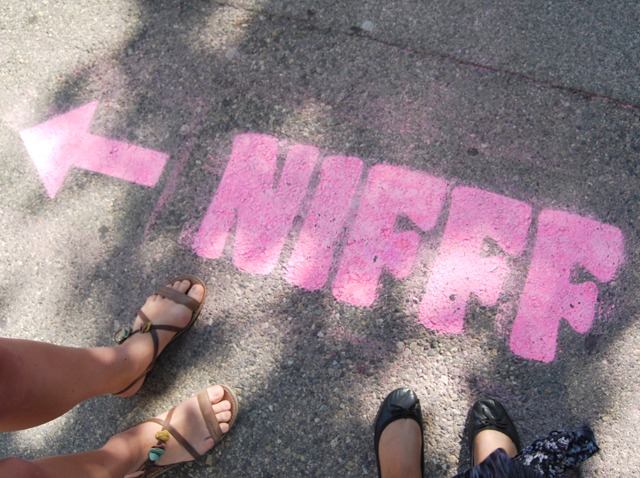 The NIFFF (also known as Neuchâtel International Fantastic Film Festival) whose 15th edition took place between the 3rd and 11th of July this year, is one of the five major film events in Switzerland. Dedicated to fantastic movies, Asian cinema and digital imaging, it was founded in 2000 by a group of friends, reportedly in response to the increasing importance of the new technologies in film production. After a fascinating day at the NIFFF, Geneva Business News has a few tips to explore in between waiting in unavoidable interminable lines and exploring concealed treasures of the city of Neuchâtel.
1. Most NIFFF goers are computer animation experts. Since the fantastic genre involves magic and the supernatural, it commonly requires loads of visual and sound effects, and therefore the work of digital artists. Not so surprisingly, many of them come to the festival in order to network or to learn about the latest updates in technology. Those attending may now know why the guy sitting next to them in the movie theatre seem ecstatic at the sight of computer-generated robots, and is paying less attention to the actors.
2. Plan your visit. The festival is a well-run event. However, even though all venues are within walking distance of each other and of the central venue, the Théâtre du Passage, one may have trouble showing up at the ticket counter at the last minute. While conferences are one-time affairs, screening hours for the same movie may vary from one day to the next.
3. Save your seat! Only members of the film crew are spared a seat, so it's best to grab one early. And no, buying online tickets weeks in advance will not help either since there are no numbered seats at the NIFFF. The only option is to arrive early enough and to put a coat on the desired spot before smoking one last cigarette. The same thing applies to those heading to the conferences, for whom it is also strongly recommended not to sit next the translator booth…
4. Make sure you take frequent breaks from the sitting position. This is not a joke. Most festivalgoers generally remain seated for a good while, and that can be a serious backbone killer. It might be best to consider limiting festival time to four hours of screenings per day. Nothing compares to a little refreshing stroll outside, not even the conference given by legendary X-Files creator Chris Carter, which was one of this year's highlights.
5. Most people are available… when they are not busy! Few job contracts are signed during festivals, but who knows? One of the coolest things about smaller film events is that they give the opportunity to chat on equal footing with otherwise inaccessible professionals and celebrities. However, one should be aware of the fact that most guests are expected to fill a great number of promotional tasks during their stay, and sometimes take on even more –like Tarantino's forthcoming film's stuntwoman and actress Zoe Bell, who was hired as a NIFFF jury member in 2015.
6. Keep your memorabilia handy. Most festival guests, especially when they are coming from Asia or the U.S., never really get away from the festival's central venue, mainly because of their busy schedule and their very little knowledge of the city. So festivalgoers should definitely seize this unique opportunity and make sure to always carry their favourite T-shirts, posters or DVDs around.
7. Do not take pictures indoors using a flash. Especially when a celebrity is involved, it can be considered as a stolen privilege by the official photographers, who work in a very competitive environment and need to get the job done first. Of course, setting camera to automatic mode may be helpful in some occasions, but the use of a flash also limits having full focus control of a camera.
8. Take a picnic. Most foreign newcomers would surely get sticker shock from the high prices for food and drinks in Switzerland. Chez Max et Meuron, the official bar and restaurant of the festival, makes no exception, even though it's a very enjoyable place. Anyone planning to stay the entire day or more should bring food and beverages. And if the weather permits, one can even find a bench by the lake.
9. Visit Neuchâtel. While Neuchâtel Castle is a heritage site of national significance, the lake remains a must-see. No excuse: it's only a five-minute-walk away from the festival headquarters. Then, for a serious break from movies and a real taste of the city of "Neuch", as locals call it, head for Les Bains des Dames.
Traditionally set during the early weeks of July, the NIFFF has become the meeting point for most movie buffs and geeks but anyone should give it try. And who knows? Newbies may even bump into Lord of the Rings art designer and Neuchâtel resident John Howe, who is a NIFFF guest almost every year.
Source: NIFFF's official website – www.nifff.ch
Photo credit: Delphine Luchetta – Susu-prod