APICS: a little–known certification with a huge potential in the world of Supply Chain

Supply Chain is a system of organizations, people, activities, information, and resources involved in moving a product or service from supplier to customer. Until recently, Supply Chain professionals were very much logistics oriented, working on shipping routes, warehousing systems, stock management, distribution centres, dealing with freight rates and fuel costs, but in recent years the scope of their work has grown and developed, and the Supply Chain process now extends to the whole life-cycle of the order. It includes relations with customers and suppliers on the global and local scales. Key Supply Chain skills include global orientation, system thinking, inspiring and influential leadership, technical know-how and superior business skills. According to one expert's[1] definition: "Today's supply chain professionals need to have — at a minimum — an understanding of business continuity basics and the organization's business continuity approach and strategies."

How does one become a Supply Chain Professional? Education (training, studies, university degree) and experience are the two requisites. In addition, professionals can obtain the APICS certification for Supply Chain Professionals.
According its own online description, "APICS[1] is the leading professional association for supply chain and operations management and the premier provider of research, education and certification programs that elevate end-to-end supply chain excellence, innovation and resilience. (…) With over 37,000 members and more than 250 international partners, APICS is transforming the way people do business, drive growth and reach global customers."
APICS is an American certification which is gaining recognition worldwide. In what way can professionals benefit from obtaining the certification? To find the answers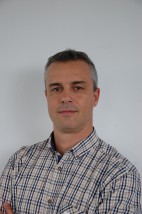 to these questions, we interviewed Mr Nicolas Vareillas, (CFPIM, CSCP and CDDP certified[2]), Head of Training and Consulting Manager for France and French–speaking Switzerland (Suisse Romande) at Festo Didactic. A former Supply Chain Manager at Honda with previous experience in engineering, commerce and product management, Mr Vareillas obtained his APICS certification in 2003, and has been a trainer at Festo Didactic since 2006. FESTO DIDACTIC is a privately owned German industrial control and automation company, engineering driven. It sells pneumatic and electric transducers primarily to the automation industry. Festo has links with universities, institutes and development companies thanks to its Bionic Learning Network program. Festo Didactic is a business unit of Festo Group dedicated to learning systems, training and education, offering APICS certification to individuals as well as to groups.
APICS offers two certifications, each one broken down into several modules. The CPIM (Certified in Production and Inventory Management Program) is geared at professionals with at least three years' experience and is more relevant for manufacturing, production and inventory management personnel, whereas CSCP (Certified Supply Chain Professional) targets an audience from the Fast Moving Consumer Goods (FMCG) industries or banks. CSCP has a broader scope, and covers external flow from sourcing, inventory flow, understanding customers, and relationship management. Courses can be taken online (E-learning) or in group-learning with a provider. Some individuals sign up on their own volition while others are sponsored by their employer. Companies may opt to sign up for group courses, so their staff can train together.
Joseph Orlicky was a Material Requirements Planning (MRP) theoretician, a former IBM employee who in 1974 authored "Orlicky's Material Requirements Planning". This book is now considered to be a "bible" for production planning professionals. As well as being the base for all current and future Supply Chain professionals used for mastering their work skills, Orlicky's book can be a great starting point for the APICS certification. A solid knowledge of MRP theory gives a good base to Supply Chain understanding, which is a must for every APICS student.
Another great reference for all future APICS certification holders is a book by J.R. Tony Arnold. The man dedicated much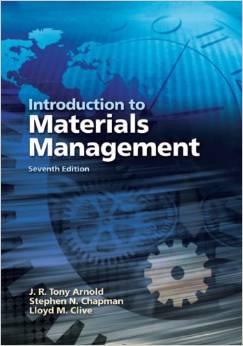 of his career to furthering the APICS body of knowledge. He authored Introduction to Materials Management, one of the preeminent textbooks in the field. In addition, Arnold contributed greatly to the APICS Basics of Supply Chain Management course and the Fundamentals of Materials and Operations Management series.
Who should consider obtaining this certification? For example, would it be useful for someone working as a Supply Planner in a Swiss company from the FMCG sector? Is there a particular professional level, sector or industry that requires APICS certification?
"The CPIM has five modules, the first being Basics of Supply Chain Management (BSCM) that takes 2-6 days to complete (followed by around 60 hours of so-called homework). The BSCM is advised for people in the field of Supply Chain (procurement, planning, and logistics). Around 200,000 people have so far taken this entry module. It provides a common language and a common basis of Supply Chain understanding. It can be called the patchwork of the Supply Chain fundamentals. There is no specific industry (such as automotive, watch, electronic, chemical) that shows particular interest in the APICS certification. It is applicable to different fields of activity, whether it is a bank, a SAP implementer, a loan developer or a producer of given goods."
What kind of profiles do you have right now in the certification course?
"In Switzerland, due to the type of company structure, we mainly receive Planners, who pilot and drive the information flow at macro level and work with large audiences, at corporate level. There are also representatives of Demand Management, Production Controllers, Order Management employees, people at operational positions in every level. We have people who want to develop their employability, to structure their experience and skills, in order to have the same language for professionals. The APICS certification programs often go together with ERP (Enterprise Resource Planning) implementation, such as SAP. In spite of employees' levels, those who work in the Supply Chain department realize the need to improve, develop and to remain competitive and Supply Chain responsive. APICS gives a better understanding of Supply Chain risks such as volcano explosion, or floods, and their impacts on the inventories and cash flows".
What are the proven benefits that your students obtained from their certification?
"Number one benefit is the employability. People call us to require about the APICS certification. The Swiss job market starts to include it as a requirement for many positions. APICS helps to get a new position and a basic module as BSCM is always a benefit. Number two, the APICS certification is good for employers because it is a well known brand, with standardized practices. Number three: it helps the integration of people within the Supply Chain process".
What should convince a professional, with eight years working experience and who is looking for a new position in Supply Chain, but is hesitating to sign up for the course due to its cost?
"A French study shows that the APICS certification holders increased their salary by 10%. It improves employability: job advertisements tend to list SCSP/APICS certification as one of the requirements. It is a growing trend. It also is a network one can access (included in the package). The French APICS association organizes events for certification holders as well as for recruiters."
Do employers list APICS certification as a requirement or is it just a plus for a candidate?
"For sure APICS is more and more recognized. Large groups are fully aware of it. Valeo, a French group, has developed a large program for its employees, of whom over 1000 have been BSCM certified. Lexmark, a Swiss-based IT FMCG company, has enabled some of its employees to become certified in Supply Chain. There are some local associations promoting APICS programs, as a valuable and world-recognized standard. In France the English-language certification is recognized and accepted, but Festo Didactic recently produced a French-language version. It is a test version of the basic module in French."
Perhaps it is not a common practice, but the French speaking audience seems to be large enough to translate the module into its mother tongue in order to facilitate the course, ensure the full understanding and provide the tool for people for whom English may be the second or even third language.
Is the APICS certification well recognized in Europe?
"The APICS certification is quite well recognized in France, Belgium, the Netherlands and Italy. It is becoming better known, and a part of business models. There is a need to integrate stakeholders in Supply Chain. There is also a need to reduce waste. After the 2008/2009 crisis, Supply Chain no longer competed with other departments, but worked together as collaborating planning platform. I believe that there is a larger number of industries that understand the need to have standardized education for Supply Chain employees". According to Mr Vareillas, former Supply Chain directors are now widely recognized by the Boards of Directors and higher management. Finance department representatives have always been included in decision-making process on highest level. Recently, however, Supply Chain executives have been better recognized as they understand what the objective is of the cash cycle within the organization – in other words, Supply Chain Management is now regarded as an equal partner for Finance departments.
In order to obtain the certification, one needs to take the course and pass the test. What if someone fails the test? Is there a chance to repeat the course and re-take the exam? What are your statistics on the success rate?
"CPIM certification has success rate ranging from 56% to 75%, but the average pass rate is 85% within the Festo Didactics organization. The first step of the BSCM training is a simulation session, followed by web-based sessions and meetings including slide shows, questionnaires, classes. Then the exam follows. You can retake the test. Each individual can obtain a new exam credit online from the APICS website. It requires going to the web provider of the testing (PROMETRICS) and they will reschedule the exam. There used to be just one day per quarter when participants could take the course, but now it is a window to give participants more flexibility. They can choose the day and time of the exam. I recommend being 'fresh' from the course to be successful."
It is best to test the knowledge gained during training immediately the course is completed. The longer students wait – for example until the next quarter – the higher are the chances of failing the final exam. It is fair to say that taking up the course requires careful planning, and good timing. Courses take from a few days to few weeks, depending on the type chosen, and they need to add an additional 70 or so hours of study. Taking up this challenge in parallel with work may turn out to be a big challenge.
Are there any alternative courses or certifications to the APICS available on the market?
"Yes, there are some, but not on the same level" explained Mr Vareillas. These are also in development stage, and all are in local and smaller scale. There is the International Supply Chain Education Alliance (ISCEA), limited to the USA, there are also some in the UK and in Saudi Arabia, but none as widely recognized as APICS.
How do you think the APICS certification will develop in the future – will it be more common, will it get more complex?
The certification will be developing in order to be more accessible in Europe. Festo Didactic is hoping to develop further language versions. The need to go more international in order to be accessible to broader audience was mentioned by the APICS association CEO during the last summit.
"APICS and Supply Chain influence each other, support each others' development, each adding more options to the certification. APICS is a live certification. Certifications are also reviewed every 2-3 years, to be best suited to the market development and the ever-changing business environment. APICS is very sensitive to the needs, and there is a large community of contributors dedicated to collecting the best practice in order to use it for certification development. I am very enthusiastic about the industry development."
As concerns Switzerland, so far APICS has only been attracting individuals, with small exceptions. But now there are more and more group projects, especially group trainings sponsored by employers. Taking the example of the Swiss watch industry, Mr Vareillas mentioned a poorly structured Supply Chain, with departments tending to work in silos, not sharing or exchanging information. Festo Didactic is now in discussions with companies of this industry, preparing projects to train a group of employees, in order to develop collaboration among the stakeholders of the Supply Chain. It also reflects a new awareness of such Supply Chain training and certification.
In France, the situation is already in place, meaning big groups are already offering training to their staff. Training material also gets adjusted to the industry, using examples to better explain the process (Valeo uses automotive industry specifics to explain Supply Chain processes). According to Mr Vareillas, Supply Chain is also developing, following the economic situation. Years ago, numerous companies were outsourcing to Asia, often moving their operations, back office activities there. Currently the trend is to source more locally, enforcing collaboration to avoid high transportation cost and risk that comes with offshore sourcing, foreign staff training, long-distance communication, time–zone related restrictions, etc.
---
Further information
The APICS certification is something for the Supply Chain professionals perhaps to consider, and definitely be aware of. For everyone interested in getting more information and opinions about the APICS certification, there are LinkedIn groups: "APICS CSCP" and "APICS certification Holder" or the website www.apicsforum.com.
[1] Dr. J. Paul Dittman, Director of Corporate Partnerships, University of Tennessee, March 2012
[2] CPIM: Certified in Production and Inventory Management; CFPIM: Certified Fellow in Production and Inventory Management; CSCP: Certified Supply Chain Professional; CDDP: for Certified Demand Driven Planner
---
SOURCES:
Festo Didactic
http://www.festo-didactic.com/CH-fr
APICS
MRP & Joseph Orlicky
http://en.wikipedia.org/wiki/Material_requirements_planning
http://en.wikipedia.org/wiki/Enterprise_resource_planning
CPIM: Certified in Production and Inventory Management; CSCP: Certified Supply Chain Professional; CDD: Certified Demand Driven Planner
"I Learn" photo credit: venspired via photopin cc
Other photographs courtesy of Mr. Nicolas Vareillas, Festo Didactic and APICS.