BOOSTING YOUR PRESENTATION AND BUILDING CONFIDENCE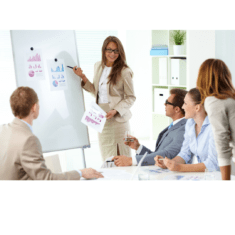 Improve the quality of your presence and you will naturally upscale your presentation.
Quality of presence refers to the ability to respond to life with awareness and authenticity.
Presence indicates everything you bring with you into a room; it is the way you show up, the energy which carries your body, and the energy that occupies the space around you.
Your mental clarity, beliefs, feelings, and needs reflect that energy. You can see it as your unique blueprint that leaves a mark on everything and everyone around you, even when you are not making an effort to show something particular.
Improving your "presence" is about building confidence and connecting with your authentic and empowered self. It is a journey that we can all begin on regardless of age, location, or financial and social status.
The enormous potential is unleashed the moment we start using our natural resources. The only limitation is your inner critic.
Understanding your strengths and weaknesses
This article is the first in a two-part series. Here, I provide an overview of the importance of self-observation and understanding your strengths and weaknesses.
The second article will introduce some techniques to boost confidence, including a video of my workshop guiding you through some essential exercises.
These workshops aim to prepare the body to connect with your inner excellence, radiant presence, and sharp mind.
There is a deeper source of excellence that lies in all of us; it is our innate operating system ready to give you more at any time that you decide to connect with it.
The process of change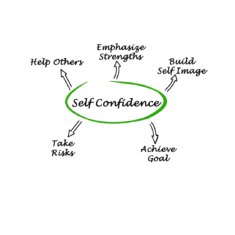 To be rooted in your truth but flexible enough to approach life and its challenges through learning from experiences marks the leader. And you are the leader in a quest to transform yourself if you are willing to embrace change.
Isn't life one big presentation? Aren't we all just the actors on the stage of life, endlessly presenting something; our opinions, expectations, feelings, skills, businesses, or products?
Here I used the term presentation to refer to our continuous attempts to achieve results. Unlike presence, which is our state of being, presentation is a means of communication on a particular topic and method used to present the information, achieve the goal, get a message across.
Now you can see how closely these terms are connected. You may learn the text you need to say or questions to ask or ideas to present, but you need your presence (state of being) to be aligned with what you want to achieve.
Building confidence: barriers to change
Ceaseless external demands fighting for our attention are draining for the body and mind. Or maybe you feel insecure about your voice or body language. Do you feel overwhelmed by fear and friction when speaking in public? But you need to show up at that meeting, job interview, or presentation. Anxiety can kick in, causing the body and the mind to tense and block even more.
It has happened to all of us, and it keeps happening to many. There are tools, however, that we can use to harmonize these effects and help us create a better connection with our energy and our inner world, the root of our potential.
Building confidence: making change possible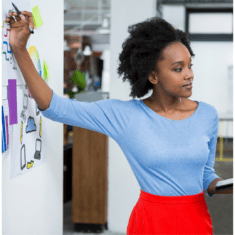 Confidently presenting oneself or any other sphere of interest is fundamental for growth and positive expansion. Authentically speaking your truth and standing up for yourself is another kind of presentation you need to master if you want to be taken seriously and radiate self-respect. And last but not least, to be spontaneous and playful, you need to be energized and in touch with your intuition, trusting yourself and life enough to be free.
We are all aware of these needs. It may seem, however, like a lot of work. I can understand that. Honestly, it only takes one firm intention, that says: I can do it! Have the intention to invest some of your precious time in the leading actor of your story and learn a few new tricks.
Absolutely everyone can reach that state to feel and look more confident, have a stable and balanced voice, and reduce the anxiety level caused by self-doubt.
The Workshops
The practices that influenced my life and shaped these workshops are nonviolent communication, theater warm-up exercises, breathwork, yoga, and dance.
I have spent years exploring ancient teachings and new-age techniques, combining them with my burning desire to understand the human mind and the psychology behind our behavior.
These workshops come from what I have learned.
As someone extremely emphatic and affected by changes in my surroundings, I had to find a way to understand and control my reactions.
I continuously searched for new ways to connect with myself, go deeper, listen closer and build a stable foundation.
I believed that if I could understand my body and mind better, I would create more ease and freedom in my expression and release gathered tension that caused me pain and blocked my liveliness. I was never blindly following just one method, teaching, or practice. I explored many, and along the way, I picked up great tools from various excellent choices; in addition to that, years of theater and exercises we do to warm up the body and voice served me well to enhance self-confidence.
There is no greater pleasure for me than to see the spark in someone's eye when they realize what potential lies in their body, mind, and uniqueness.
No matter which path you choose to address your sabotaging beliefs or behaviors, never forget that you are the leading actor, and you can change your script at any time.
In the second article, I will introduce you to some techniques to boost confidence, and a video of my workshop guiding you through some essential exercises.
To ensure you stay up to date with the articles, subscribe to our website from the link at the bottom of this page.
Further reading:
Yoga releases stress & increases productivity by Rashmee Sharma
Images: