Davos' WEF annual meeting, the luminaries and their 1,500 individual private flights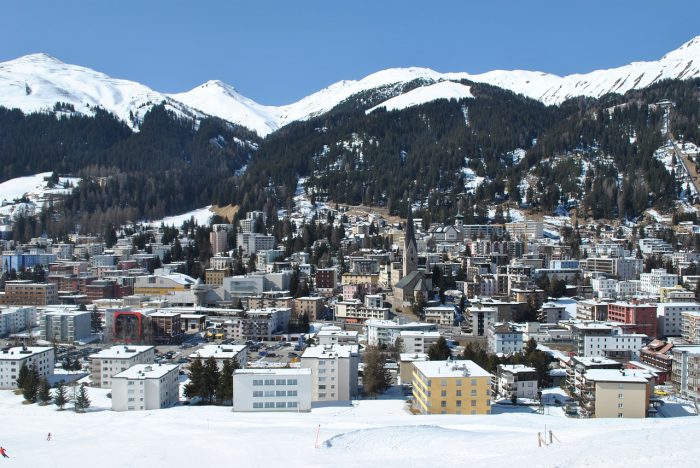 On 22 January 2019, world luminaries met at Davos Switzerland for the annual meeting of the World Economic Forum (WEF).
The theme of the 31st meeting was the "Fourth Industrial Revolution", which included discussions on the following topics: fusion technologies, agile technology governance, business disruption, ethics and identity, innovation and production, disruption to jobs and skills, security and conflict, inequality and climate change.
When the rich and powerful meet, they do it in style and with panache. Nearly 1,500 individual private jets flew to and from local airfields during the three-day event.
To decrease this massive carbon footprint, the WEF promoted public transport and a jet version of BlaBla Car sharing. Unfortunately, this initiative yielded little success.
This year the British naturalist David Attenborough went to Davos and shared with participants his concerns about climate change and the impact of human activity on the environment; he left with a WEF award for his work.
Some of the main issues and ideas that were highlighted at Davos included:
A global slowdown that will hit the world's economy this year
The ongoing trade war between China and the US, and its impact on global entities and their supply chains
A Chinese economic crisis with GDP growth below 7 percent in 2019 and the long term impact this may have on the global economy
The rise of authoritarianism and populism across the globe
Banking industry concentration in Europe and the US, and
Alexandria Ocasio-Cortez and her idea for 70 percent tax rate on incomes above USD 10 million.
For the world elite, globalization is still a force of good  and its benefits quite visible but they also recognized that too many people were left on the side and in poverty for too long.
Sources:
Photo credit: