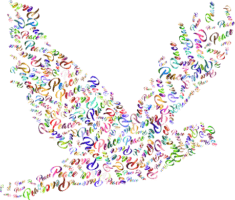 Geneva hosts a large number of international organizations, including 40 United Nations entities, some 400 non-governmental organizations, and numerous distinguished academic research institutions.
The city also organizes many large annual events, particularly focusing on sustainable development and human rights.
Geneva Peace Week



One of the largest events is the Geneva Peace Week (GPW) held annually in November.
GPW is considered the leading annual forum for international peacebuilders. It provides network opportunities and aims to encourage dialogue, promote conflict resolution, and highlight social issues.
This 5-day world congress is divided into more than 40 events where more than 160 speakers and 50 institutions have the floor.
Most of the events during the week are led by experts in a specific area, whose main role is to provide the audience with a theoretical approach to a specific problem, and then explore potential resolutions. The event also tries to provide new ideas and forge greater skills amongst participants in negotiating, mediating, dialoguing, and conflict management.
How did such a significant event survive during COVID?
Unable to meet face-to-face, delegate meetings and workshops were held online, and digital thematic documentaries and interviews helped spread relevant information. One side effect of the virtual format was that there were many more participants, helped by the fact that registration was free and available to anyone around the globe.
While the event was deemed a success, some areas the organizers want to improve this year include;
increasing the inclusion of women in multilateral professional engagement and discussions,
promoting sustainable ideas for effective peacebuilding processes, and
implementing adequate and ethical leadership into all programs.
⇓ Other Geneva Based Events Include ⇓
The International Cooperation Forum Switzerland is a dialogue exchange platform with experts from the fields of international cooperation, science, politics, business, and civil society, along with the input of committed students and young people. Although the event has participants from around the world, it is distinguished for being CO2 neutral thanks to the work of the eco-friendly hosts.
The Human Right Council is a United Nations body addressing thematic human rights issues such as freedom of association and assembly, freedom of expression, and the rights of racial and ethnic minorities. General sessions are held three times a year with the aim of advocating human rights and investigating human rights violations.
The Vita foods Europe is the world's most well-known exposition on nutraceutical studies. Nutraceuticals refer to substances imperatively essential for human health such as proteins, vitamins, fibre, amino acids, fatty acids, and minerals. This event represents a wide and precise explanation of the entire nutraceutical supply chain fostering critical conversations about the health and nutrition industry.
By the same author:
Creating Effective Meeting Summaries
Sources:
https://www.gpplatform.ch/content/geneva-peace-week-0
https://www.usip.org/academy/catalog/introduction-to-peacebuilding