Home Delivery Services: Shopping in the Days of Social Distancing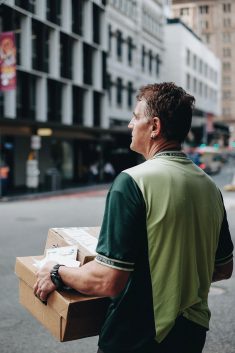 Once upon a time, home delivery services were a luxury afforded to those privileged individuals with cushy incomes. However, with experts firmly recommending social distancing and self-isolation as the strongest measures to help stop the spread of COVID-19, home delivery services have become essential for everyone, across income levels. Once we get past the shock of remaining inside our homes for an indefinite period of time, the operational part of the brain starts racing: how will we perform basic tasks like grocery shopping when we are quarantined? How can we still participate in supporting businesses that are aligned with our values around environmental, social and nutritional sustainability?
As the war against COVID-19 wages on, our awareness of the struggles small business owners and entrepreneurs face in an economy during quarantine is also heightened. Wanting to do my part in supporting the people behind these businesses and the economy (which we all need to remain strong), I turned to social media, inquiring with friends and colleagues about sustainability-centered* local businesses I could support during these unstable times. As a result, I was able to connect to an awesome list of goods and services being provided by small businesses throughout Switzerland.
Do you know of other producers/resources that belong on this list?  Let us know in the comments!
Home Delivery Services: Food
Delivery Across Switzerland: Farmy, Ugly Fruits + Mahler & Co.
Delivery in Vaud: Culti-shop
Delivery in Vevey: Rataouille
Delivery in Valais: Fraicheur de votre jardin
Delivery in Neuchâtel: Label Bleu
Delivery in Jura-Nord Vaudois:

Paniers de la ferme
Delivery in Jura: Juralégumes
Delivery in Arc lémanique: VitaVerDura
Delivery in Geneva: Espace Terroir, Magic Tomato, Aux Beau Fruits
Aux Beau Fruits delivery in Geneva. Contact them by phone at: 076 319 2672 
Meal Kit Providers (delivery throughout Switzerland): Hello Fresh, Beyond Food
Miscellaneous Food:
Home Delivery Service: Drink/Beverage
Additional products/services:
Free online advice and services for skincare and beauty regimens. 
*Although every provider on this list may not work directly in sustainability, each is a local business.  Choosing to support their business with your patronage is still choosing to participate in supporting economic sustainability.