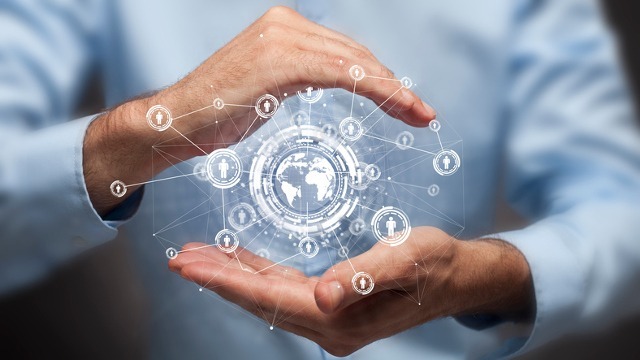 Over the past decade, new digital technologies have emerged across all industries.
This 'digital transformation' is not well understood, and many are confused about what it means.
Here we will look at what this transformation means, and evaluate the impact of digitalization within the buying process and supply chain management.
What is Procurement? An introduction
Procurement is the process of procuring and acquiring goods, products or services from external sources.
Procurement includes purchase planning, supply management, supply-chain handling, sourcing methods, logistics, price negotiation, inventory control, risk management, legal and value analysis.
Procurement involves a lot of risk assessment in order to obtain the best deal from suppliers to boost corporate performance.
It is constantly evolving and driving innovation, and has an important role as a value contributor helping an organization to grow. It creates value from the supply market by building relationships with key stakeholders.
Procurement influences the price of a company's product and can impact operating costs.  It is an empowered business unit, one that ultimately relies on people's interpersonal skills.
Additionally, procurement requires a deep understanding of the day-to-day operating tools such as SAP, Ariba or Blue Prism. Consequently, 'going digital' has a large impact in the bidding, control and delivery of a product.
'Going digital' is essential, therefore, for simplifying and improving the lengthy and complex procedure of procurement, and procurement departments have their own know-how and suppliers' expertise specific to this role.
Understanding Digital Transformation
Digital transformation is an essential step for improving and creating new operating models.
Consequently, before articulating a strategic digital vision, it is important to understand the difference between digitization, digitalization and digital transformation, all of which implies a massive change in business practice:
Digitization is the conversion of data into digital (virtual). This transformation is mature because it has been ongoing for many years.
Digitalization is the process of implementing the use of digital technology.
Digital transformation is the effect and impact of digital on a particular area. This includes the creation of new markets, new customers and businesses. They are the 'winners' moving forward with the real innovation and disrupting established markets.
From big data analytics to 3D printing, technology influences digital transformation, making it, supposedly, more accessible and cheaper. It creates new innovative processes and products allowing new entrants to enter a market. Companies need to react quickly to remain competitive. Generally though, implementing digital transformation is about understanding customers.
For example, Uber understands that its priority is responding to change and adapting its digital strategy to the needs of its clients, particularly improving the traditional taxi service experience.
At Novartis, the procurement HQ division are considering digitalizing meetings instead of having agencies organize pharmaceutical events. Indeed, due to compliance and pharmaceutical codes of conduct, doctors and other medical staffs' expenses are increasingly tracked and scrutinized, and it is expensive anyway for doctors to attend congresses. Virtual meetings will certainly have an impact on human connectivity, yet there are clear benefits to be explored.
In the hospitality industry, the leading hotel chains have made great strides digitally to attract more customers and compete with Airbnb. Startups like Tinklabs with their Handy mobile device improves guests' experience with, for example, free worldwide calls, free Wi-Fi connection or destination information. The French hotel group, ACCOR, is spending millions on improving the reservation and distribution system process to attract customers.
These technological innovations are designed to improve the customer experience, but as ever, human input is the key to successful digital transformation. This is what companies need to understand before moving forward with digitalization.
How Does Digital Transformation Influence Procurement?
Digital influences all areas of procurement – both the tangible and intangible, including negotiations with suppliers. As such, procurement has a particular role to play in the development of digital transformation, so much so that we speak about procurement 4.0.
Drones, self-driving trucks, robots, AI (artificial intelligence), IoT (Internet of Things or Big Data) 3D printing and augmented reality are the main digital areas that have a tremendous impact on purchasing power. Their role is to replace humans for the repetitive and 'boring' tasks (a process referred to as automatisation or cognitive technologies).
The key is to analyze how automisation can positively influence the business environment, changing a businesses' agility to react, and significantly changing its entire value proposition and overall organization.
Vodafone's digital procurement strategy aims to create synergies by connecting the HR department with the procurement team, with the aim of re-thinking and simplifying whole processes. They also mix employees from different generations to create a resource pool of digital know-how and experience. This changes the whole culture of the company and diversifies the way people work together.
To succeed, a digital procurement strategy is necessary for all procurement experts and must be implemented intelligently. Digital technologies can help procurement increase their collaboration, analytics and engagement using a portfolio of tools along the entire procurement value chain, including planning, sourcing, contract management, order delivery, payment control and supplier management.
In a nutshell…
The procurement strategy aims to create significant value for the company.
In a VUCA world (Volatile, Unpredictable, Complex and Ambiguous), companies will have to rethink how procurement can interact with digital technologies to overcome business challenges and take advantage of market opportunities.
This digital intelligence approach to procurement might lead to the creation of a new value proposition within this division.
A failure to respond to, or slow adoption of, digital changes may result in diminished business performance
Sources:
http://www.eipm.org/event/workshop-digital-transformation-in-procurement/
https://www.weforum.org/agenda/2017/01/the-future-is-automated-here-s-how-we-can-prepare-for-it/
http://www.thedigitaltransformationpeople.com/channels/the-case-for-digital-transformation/how-to-win-at-the-digital-transformation-of-procurement
https://www.strategyand.pwc.com/reports/procurement-4-digital-revolution
http://www.investopedia.com/terms/p/procurement.asp
https://hbr.org/resources/pdfs/comm/scoutrfp/HighPerformanceSourcing.pdf
Photo credit: CarlosAndreSantos via iStock.com
Formation:
Formation manager son équipe dans un environnement VUCA à Genève, Vaud, Neuchâtel, Valais, Fribourg et Zürich, Suisse Romande