Learn a Language: A personal reflection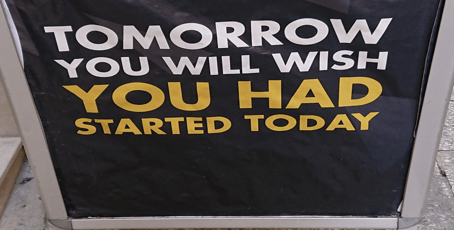 One of the best ways to learn a language is to go to a country where that language is widely spoken. You will be able to interact with fluent speakers and acquire many idioms in the language that you may never learn in a formal classroom. It is always good though to enroll in language classes in that country.
Here are some of the factors that you should consider when choosing your destination.
Consider this!
Firstly, the country. It is important to learn about your destination. For example, if you are intending to stay for over three months, do you need a visa. To enter, is an identity card sufficient or do you need a passport or even a letter of invitation? Is it a safe country?
Then there is the school. Research well, and remember there are different language courses available, such as private lessons, group classes, or maybe the course is an intensive one where your workload will be high. Consider also which exam you can take at the end of the course, such as the Cambridge First Certificate.
Thirdly, there is accommodation. Several offers are available to you. You can choose a private home or a shared apartment depending on your budget.
And finally the financial and social considerations. How much will it cost? How long can you afford to study? You should budget-in not just the course, but also daily expenses such as food, public transport, and socializing. Which leads to the question, what options are there for weekends when there is no class? Are there interesting things to do and to visit for a bit of downtime?
My experience
In 2019, after careful consideration, I decided to go to Malta to improve my language skills. The island is not expensive and the weather is often nice, sunny, and warm. After I booked my school, accommodation, and the flight, I left Geneva to Malta for three weeks of intensive English. 
The island is as big as the canton of Geneva. The first thing that surprises you when you arrive is that everyone is driving on the left because Malta belonged to the United Kingdom until 1964. 
After I had found my accommodation, I looked for my school. It was a 20-minute walk away. On the first day, our English level was evaluated so they can put you in the right class. Classes were divided as follows: in the morning, group lessons (grammar, tenses, etc.) and in the afternoon, conversation. 
I really enjoyed my course. The administrative team and the teachers were great and the students came from all over the world.
During my weekends, I took the opportunity to visit the island which has a great history and beautiful buildings, churches, and monuments. Moreover, nature there is splendid with its beautiful beaches with turquoise water and imposing rocks.
I happily recommend Malta to anyone wishing to learn English abroad and I remember my time there fondly.
Further articles by Ulrike Lacaze: 
Ces retraités qui ne s'arrêtent jamais
Quel est le rôle d'un(e) assistant(e) administratif(ve) et commercial(e) à la clientèle ?
Photo: Author's personal collection.