Made to measure mountain getaways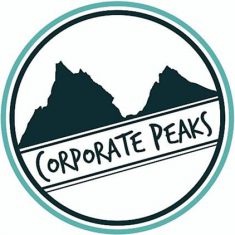 The name says it all. Corporate Peaks is an events company specialising in organising bespoke corporate getaways in the French Alps.
The wordplay on the term 'corporate perks` is no accident. While Corporate Peaks caters to as few as two people planning an anniversary weekend away, they mostly target companies looking to find exciting new ideas for team building activities. Based in Morzine, just an hour from Geneva, I spoke with founder Holly Hull to find out more about how it all started.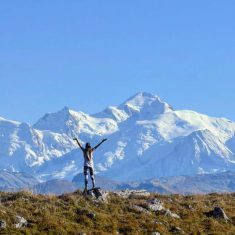 For years, Holly had been spending winters working in the Alps, covering every aspect of chalet management then returning to the UK in the summer to pursue her career in marketing and tourism before moving to Morzine in 2013. "It was clear to me early on that travel and tourism was my passion. I used my skills in marketing and love for the corporate world to find my niche", says Holly.
The idea of starting her own business started to form in 2015. A year later, together with long-time friend Benjamin Newman and her partner Danny Westcott, she launched Corporate Peaks "I needed to do this with people I knew and trusted, Benjamin and Danny were the obvious choices".
What makes Corporate Peaks different?
"Since most of our clients are based in the UK, so is our competition. We are based in the Alps and my background of working across the French, Austrian and Italian Alps means that I have built excellent personal relationships with hotels, restaurants and other events agencies. We have direct access to all the events in resorts and a decade of experience concerning resort logistics and suitability. We also have a much more fresh-faced and exciting feel to us. Corporate trips are experiencing a revival and we bring an enthusiasm that is different from the dull corporate trips of the past. We think outside the box and make suggestions and recommendations based on actually being here and knowing the region".
What, in your opinion, is the profile of a good event organizer?
"You have to really enjoy working with people. So extroverted and confident…. a little eccentricity doesn't hurt. Also being proactive. It's important to anticipate the client's needs but equally important to be a problem-solver. There's always a chance that something can go wrong and you have be ready to deal with it calmly and efficiently."
What does an average weekend look like for a team-building group?
"There is no average, that's the whole point of Corporate Peaks. Every group is unique. We find out who they are and what they want to get out of the trip and we go from there to build an unforgettable experience."
Since starting in 2016, you've already grown, adding Eliza Bogan who is heading sales. Where do you see Corporate Peaks in 5 years?
"We've already started working on year-round MICE and corporate events and in 5 years we'll have tapped into the global market."
Corporate Peaks is an events company for a niche market. Some would call that a bad strategy but I think specialising inevitably makes them better at what they do. They are a great team, a perfect example of the camaraderie they want to inspire in others, using fun experiences to improve productivity to achieve a common goal. I left thoroughly impressed with their ambition, work ethic and audacity.