Pay Gap grows by 0.5%, Switzerland proposes measures to improve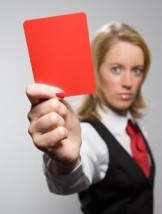 A recent survey released by the Federal Statistics Office shows a growth of 0.5% in the pay gap between men and women. Although these results are worrying, they give supporters of anti-wage discrimination ammunition in the fight for women's rights for equal pay. Influencing factors may include education, level of responsibility or discrimination, however, it should be noted that there is great public interest in resolving these issues.
The Federal Authorities have been fighting against this phenomenon for a long time. A 2009 project, which provided companies with the possibility of crosschecking the wages they paid to ensure they offered gender parity, met with only partial success. Since the "voluntary approach" has not yet achieved the anticipated results, more coercive means may need to be introduced.
Justice Minister Simonetta Sommaruga is to present a project regarding measures to stop the widening pay gap this summer, while the Trade Union Federation is calling for more companies and industries to establish collective bargaining agreements.
Source: "Gender wage gap widens in Switzerland", Swissinfo, May 1, 2014.
Photo credit: gcoldironjr2003 via photopin cc