Staying positive while "in-between jobs"
3030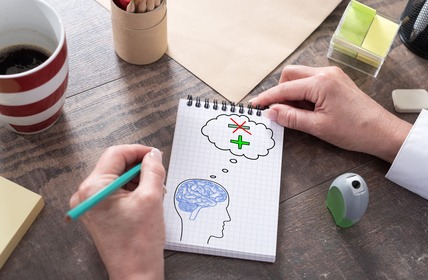 Being on the job market is challenging. Today's economic climate does not help. Moreover, job searching has become something of a science. Getting noticed and standing out is challenging and takes time and energy (not to mention courage).
More often than not, no matter how much networking, pitching, writing articles on LinkedIn (to mention but a few of the job seeking techniques) you do, nobody seems to react. There is a temptation to question whether or not these techniques work.  The fact is, they do. And they work well.
But how do you stay positive when nothing seems to be working RIGHT NOW?
A bit of advice…
Think positively. A great deal of our thoughts come from the subconscious mind. If we make an effort to think positively, we often find that our thoughts do not always reflect reality. By focusing on the positive, we can take time to reflect on our thoughts and shift focus on the reality of the situation.
Live the moment. It is tempting to look ahead to the future and ask "what if I don't find a job?" Some spend a lot of time thinking about what will happen if they don't find a job. Yet the old belief holds true: if you think you will fail, you probably will.
Take responsibility for your thoughts. Nobody can tell you how to react to a situation. By taking responsibility for your thoughts, you will be more aware of what they are doing to you and you will be in a better position to change negative thoughts.
Write down your thoughts. Take time at the end of the day to write your thoughts down. With time, you will see how your thoughts change over the course of the day and how you could improve them.
Avoid negative people. Negative people feed on self-doubt and anxiety. Don't fall for it. Think for yourself.
Reduce catastrophic thinking. Rather than thinking about the worst case scenario, try to reduce and lower anxiety levels. Be practical and avoid situations that might increase anxiety.
Finally…
When it seems too difficult to focus on the positive, you may find some motivation in the words of Brian Tracy, a well-known self-development specialist: "You are the architect of your own destiny; you are the master of your own fate, you are behind the steering wheel of your life. There are no limitations to what you can have, be or do. Except the limitations that you place on yourself by your own thinking."