The Fashion Butterfly: Babak Daghigh, Founder & CEO of MYPRIVATEDRESSING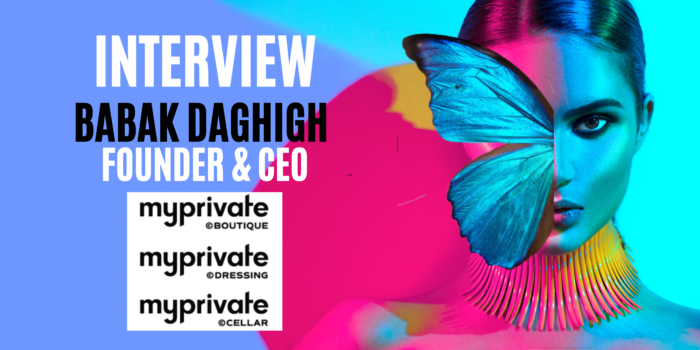 Today we spoke with Babak Daghigh who saw the need for the affordability of fashion, and respect for the environment. He founded Geneva's first second-hand online boutique for luxury goods.
Second-hand fashion is a growing trend as consumers feel proud of their choice of second-hand apparel.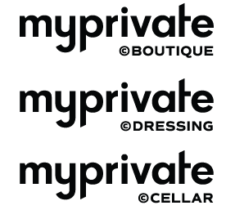 BABAK DAGHIGH FOUNDER & CEO
OF THE FIRST SECOND-HAND ONLINE SHOP IN GENEVA
Betty for Geneva Business News: Babak, tell us a bit about yourself.
Babak Daghigh: I am Iranian/Swiss, educated in Switzerland and based in Geneva. I am an Entrepreneur and innovation-oriented leader with strong expertise in building new organizations within complex environments to drive value and superior customer experience.
GBN: Tell us about the reason you founded MyPrivateDressing and your vision.
Babak: After many years of international corporate experience in management positions (Unilever cosmetics, Dell, …), I was highly motivated to discover the entrepreneur life experience and create a unique customer-centric online luxury business.
We first started in 2009 with MyPrivate Boutique the very first exclusive brands flash sales platform in Switzerland. This was followed in 2015 by MyPrivate Dressing the very first exclusive fashion and accessories brand second-hand online marketplace in Switzerland. Finally, in 2021 we launched MyPrivate Cellar the very first Swiss online marketplace for exclusive wines and Spirits.
The three platforms are part of a unique eco-system that allows customers the buy new, buy/sell second-hand fashion, accessories and beauty products while discovering one of the most unique wines and spirits catalogues in Switzerland.
In total, we offer approximately 120,000 products online to our Members (500K in CH) with a turnover of over CHF 20 million in 2022. Our vision is to make exclusive brands affordable for all.
Our mission is:
– to be the curated one-stop shop of premium/luxury brands for Swiss fashion & beauty aficionados looking for the best deals.
– to lead the transition toward a circular economy in the Swiss luxury Fashion industry and reconcile environmental and economic imperatives.
GBN: What are your shoppers' key motives/benefits?
Babak: They are the following:
A Large catalogue of the most exclusive brands available New and Second hand at the best price

Full circular economy solution with a fashion-as-a-service platform: MyPrivate Dressing (with the possibility to resell on MyPrivateDressing the wardrobe and exclusive brands of fashion and accessories bought in the past on MyprivateBoutique – and special option available on customer order history online with "RESELL" button)
The possibility to use the cash earned to buy new, second hand, wines and spirits online (cashless)
Large catalogue of the most exclusive brands available New and Second hand at the best price
Full circular economy solution with a fashion-as-a-service platform: MyPrivate Dressing.
GBN: If you would profile your shoppers what would you say their characteristics are?
Babak: Mostly active Women between 25-35, fashion and beauty aficionados, however with a price concern and eco-friendly conscious.
GBN: What are the categories and brands that shoppers prefer to buy the most from MPB?
Babak: The categories are fashion, accessories, and beauty. The top brands are Gucci, Louis Vuitton, Chanel, Hermès, Pinko, MK, and so on…
GBN: How do you see the sustainability trend evolving in fashion?
Babak: Sustainability is no longer a trend but a must. The fashion industry is now in the reconciliation process of environmental and economic imperatives. We are only at the start, but in the future, no player will be accepted by customers without a genuine effort toward making sure that sustainability is part of their core DNA.
I would like to thank Babak Daghigh for giving us his time to speak about this important subject.
Fashion changes evolves and transforms! Stay tuned for more FASHION BUTTERFLY adventures!
By the same author:
Fashion Butterfly: Best practices from fast industries