THE QS World MBA Tour: answers to all of your MBA questions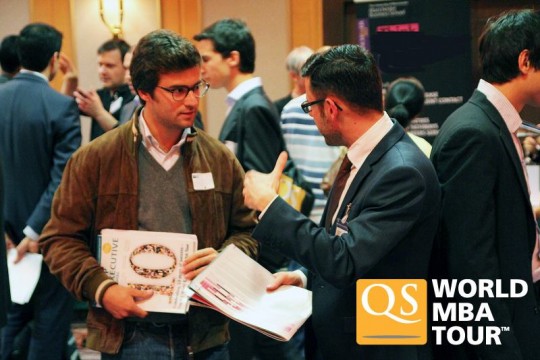 For people who are at a crossroads in their professional lives, deciding whether or not to pursue an MBA can be difficult.
To MBA or not to MBA? That is the question. Much depends on what one wants to accomplish after completing MBA. Even if one already knows, there are so many options, it can easily get confusing. Finding the right information on the Internet can prove challenging, and it is impossible to get all of the answers in one phone call. The next option, going and meeting those responsible for the programs face to face, could prove to be costly.
Thankfully, some major business schools and universities have teamed up to bring an International MBA fair to Geneva. The QS World MBA Tour, which travels from city to city each year, is the world's largest series of recruitment and information fairs for those interested in pursuing an MBA. Held in Geneva once a year, the Tour is the chance to speak face to face with Admissions Directors from top local and international business schools.
Before the event, QS TopMBA organizes one-to-one meetings with the Admission Directors from selected business schools. They also hold a pre-Fair seminar on application procedures, scholarships and the benefits of studying abroad. During the event, aside of visiting with representatives from 100+ programs from 25 countries, participants can also attend an Information Session. One of the many benefits of this session is to get help with application procedures and advice on what to do after an International MBA.
The event has various other not-so-hidden perks. For example, as added incentive for early birds, QS TopMBA will be giving away a free Career Guide and TopExecutive Guide, including MBA trends, admission tips, school & country profiles and much more, to the first 100 visitors. Also, during the pre-Fair seminar, attendees will learn how to apply for $1,700,000 (USD) of exclusive MBA scholarships, which are available only to fair attendees.
This year's QS TopMBA will be held this Monday, March 17th 2014, from 18:30 – 21:30 in Grand Hotel Kempinski, 19 Quai du Mont-Blanc. For those of you who are asking yourselves if an international MBA is the right choice, this could be the opportunity to get everything you need to make a well-informed decision.
For more information, visit the QS TopMBA website.