Why are companies taking the cloud solution highway?

Managing and storing personal data resources remotely has gained in public acceptance, resulting in a huge rise in the use of cloud services. The world seems obsessed with hand held devices with people constantly on-line. Businesses are just as focused on getting the best out of technology on the market. So why are they taking the cloud solution highway?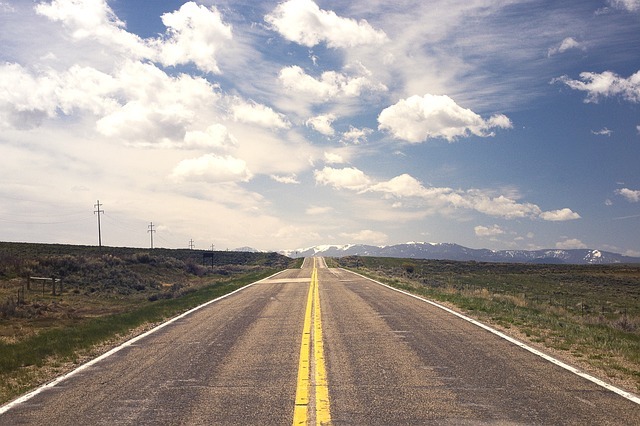 Public acceptance of Cloud Services
The general public seems to no longer have real concerns with using online applications (apps) to download and store music, photos, files, and other apps that are provided from remotely connected datacenters. The likes of Google, Facebook, Amazon, Microsoft and Apple have taken great strides, and spent huge amounts of money, in developing their online products, tools and apps. Hand-held devices have become pure interfaces for accessing multiple cloud stored data and interactive apps. Less and less information is stored directly on the devices: they are just physical portals to a digital, virtual world.
With the public audience seeming to have accepted the process of storing huge amounts of data on cloud servers, we have learned to appreciate the benefits of saving precious disc space on computers and hand held devices, as well as the convenience of remotely-managed backup services for personal data. The idea of being able to access 'anything and anyone from anywhere' is now standard practice.

Business acceptance of Cloud Services
Keeping up with competitors is all about using the latest methods and technology. As has been seen with the likes of Kodak and Blockbuster Video, not moving with the times can destroy a market. It is obvious to anyone on the street that hand-held communication is the latest trend to keep up with and exploit.
With the world's developed populations becoming steadily addicted to the download and operation of on-line services, the businesses they work for have necessarily become more open to investigating the benefits of what products and services on the market are suitable for their own business development.
The huge rise in Cloud Service Providers offering multitudes of centralized office management tools and corporate targeted software has led to a massive increase in the choice and interest of businesses to get on the bandwagon of using cost effective, scalable, outsourced managed data services.
Quality of services
When it comes to data management for businesses, more robust applications are in high demand, especially when addressing concerns about operability, confidentiality and security. Network connectivity requirements in the corporate domain, especially in terms of the quality of service and levels of data protection, are much higher. Cloud providers strive to meet all of these demands.
In the world of remote desktop services, key data and files are created by employees sitting in a workplace or other remote location, whilst the actual processing and storage of data is taking place in far off, secure datacenters operated by someone else. Transferring business data between customers and suppliers needs to be efficient and secure. The use of encrypted services has become a standard requirement for many businesses, but that is another subject in itself.

Private and Public cloud
Cloud business applications, such as Microsoft Office 365 or Azure, have many independent specific market-focused apps (legal, finance etc.). They offer businesses remote, full office solutions that can either be routed directly to a dedicated workplace (operational building) or accessible from anywhere in the world (remote workers), through private 'cloud' network connectivity or through the public 'cloud'. The public cloud operates by using standard internet connectivity, accompanied by password-protected virtual connections between users and datacenters. The tendency is for companies to use a mix or 'hybrid' cloud solution, which allows both direct (point to point) and out-of-office (point to multi-point) access on a customer-defined, restricted-use basis.
Benefits of outsourced data services
Cloud service providers can offer a multitude of products, usually supplied via a handful of well-connected datacenters in strategically-placed locations. End customers are assured that their data is being looked after in a strong, secure environment, by fully trained, skilled and focused workforces that usually offer around-the-clock support services, depending on relevant service level agreements.
A customer's operational costs can be greatly reduced, with a diminished requirement for in-house 'experts' and the need to manage technical operations space. The well-known benefits of choosing a managed cloud provider service are that this option also addresses data security and flexible scalability for future development. The responsibility for management of outsourced datacenter development is transferred directly to the cloud service providers.
Cloud suppliers make every effort to ensure that services offered to their customers remain secure and effective, and need to convince them of the benefits involved. Using more than one location to operate their services offers redundant fallback solutions. The access to multiple operator networks from the datacenters also provides added flexible private connectivity options (potential for a 'redundant network').
Moving forward
There will always be a reticence of some companies to take the step away from 'secure' on-site data management, with many successful PC-based apps still available on the market. It is the cloud service supplier's job to continue to provide answers that address the customer's main concerns regarding outsourcing, quality of service, confidentiality and security.
Once a strategic decision is made by a company to outsource data storage and management, it is up to the company to find the solutions offered by suppliers that match its real requirements. Considerations should be made for effective business operations, today and well into the future. Finding a suitable long-term partner is key.
One thing is for sure: the ongoing need for rationalization of costs, efficiency and usability of services will continue to drive the innovation of cloud service suppliers and the requirements of any business looking to operate successfully in an electronic world. Current and future cloud solutions will always have to address ongoing customer concerns regarding privacy and security when introducing any new products and services.
Photo Credit: Ryan McGuire, via Pixabay, CC0 Licence