Aged Care…the options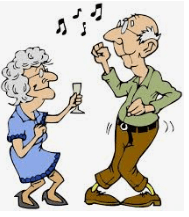 Getting old…it's a phase in our life that we try not to think about, but we cannot escape the inevitable…
Do we care enough about getting old? Should we make better plans for this period? For most of us, the answer is no. Most of us live day-to-day without thinking about the future.
When old age hits, hopefully, we are still mentally capable of taking care of ourselves, and we can make our own choices. But it is never too early to start planning.
Where to live….the four choices
Ageing in your own home without any caregiving assistance.

Home Care with caregiving assistance.

Living with adult offspring.

Nursing homes or aged-care institutions.
Ageing in place
The US Centers for Disease Control and Prevention defines ageing in place as:
"The ability to live in one's own home and community safely, independently and comfortably, regardless of age, income, or ability level."
Advantages:
The aged feel free and independent.
They do not have to get used to another environment.
The memories held in their home make them feel comfortable and secure.
People (family, friends and neighbours) can come and visit anytime.
It is less expensive than a nursing home.
Disadvantages:
There is a possibility that the residence needs to be adapted to suit old people, such as the entrance, bathroom, or stairs.
Doing the cleaning and maintaining the home can be problematic.
A person may lack personal care to help with daily hygiene, getting dressed, cooking, eating and drinking properly, or taking medication.
Some may suffer from isolation if living alone.
There is nobody around in case of illness or an accident.
Administration or financial organization for the aged can be overwhelming when alone.
Home Care with caregiving assistance
Advantages:
For the family, it is a relief. They know that there is always someone professional around to take care of their loved one. Additionally, it is guilt-free, without stress and with a peace of mind.
The in-home caregiver is a professional that knows what to do in case of a difficult situation. And, if necessary, to call a doctor or a nurse.
The caregivers do a wide range of tasks: shopping, cooking, the laundry, helping with daily hygiene, and taking them to medical or social appointments.
The caregivers create a close bond with their charges. The old do not feel alone or isolated, and their happiness and emotional well-being can improve.
They keep the family and friends updated.
In terms of comfort, the aged do not have to leave their home, nor change their habits, or adjust to a different environment.
Going back to live with the adult children
Advantages of Multigenerational living
The parents can enjoy the pleasure of being with their children and grandchildren, such as going for walks with grandchildren.
The parents feel loved and not forgotten.
There is always someone around during the day.
They are in a family environment.
There is less chance of feeling isolated and depressed.
Disadvantages
Interferes with the family dynamics.
Can interfere with a couple's intimacy.
Can bring to the surface a past difficult relationship between the parents and children.
Parents sometimes want to 'rule the roost', not realizing that the children are already adults.
They are not used to having someone telling them to "go to the doctor", or "did you take your medication?" This does not always go down well with the elderly.
If the aged start to suffer from dementia, or if incontinence becomes an issue, or they start to have more accidents, then the children will have to decide either to hire a caregiver or spend more time at home.
Nursing homes
Advantages:
Assistance with Day-to-Day Living
Some elderly need daily care, such as dressing, bathing and even eating and drinking. In a nursing home, there is always a member of staff close by.
Healthcare Services
Qualified nursing staff are permanently available in nursing homes, and can deal with most medical issues. The children can relax knowing that their loved one's health is being taken care of around the clock and promptly.
Safety
Safety and security are one of the strong points of nursing homes; making sure people come to no harm.
Social Engagement
In nursing homes, older people have always someone to talk to around the same age. Someone who shares their life experiences and knowledge, or has the same likes and dislikes. They do not feel lonely and there are always social events or physical activities to keep active.
Regular and healthy meals
With age, older people may forget to eat or drink, especially if they suffer from dementia or Alzheimer's. In nursing homes, older people eat at regular intervals during the day. Plus, the meals are healthy and nutritious.
Housekeeping Services
In nursing homes, staff can take care of everything to do with cleaning.
Disadvantages:
The cost
For example, in Fribourg, the LAMal treatments cost 130 francs each day. Other expenses included means that the total cost is 204 francs per day or 6,120 CHF per month. For more details, see this report by RTS.
Nursing homes can be depressing
For some people, nursing homes means that they getting close to death. This can affect them tremendously, coupled with dealing with people that they do not know, learning new rules, or losing independence. Loneliness starts, people isolate themselves, and their health can decline.
Proximity to family
Families sometimes do not have time to go and visit their loved ones. A lack of family contact can make older people feel lonely and depressed.
Potential sub-quality care
Normally, older people are well cared for in nursing homes. But we all know that, unfortunately, sometimes they are not. Older people are sometimes forgotten, badly treated, fed incorrectly, or hygiene is neglected, accidents go unreported etc.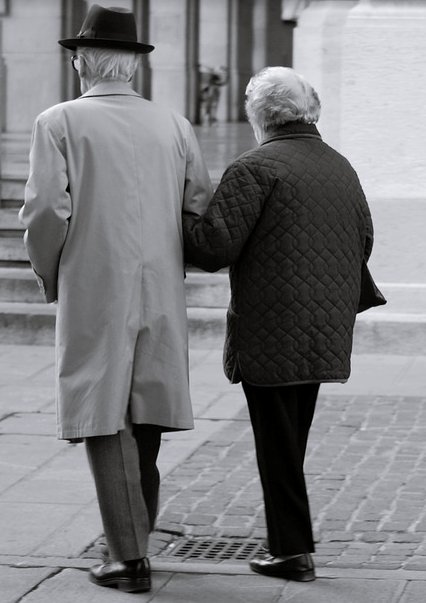 In short, if possible, the best option is to stay at home and have a caregiver around for support.
There is nothing better than being in the comfort of our home, surrounded by the people we love and know, in the place we are accustomed to.
Sources:
https://www.livestrong.com/article/26600-medicare-pay-life-alert/
https://medium.com/second-wind-movement/7-critical-factors-for-aging-in-place-5603ad304c3c
https://dearmonty.com/aging-in-place/
https://bethanylutheranvillage.org/pros-and-cons-of-aging-in-place/
https://theconversation.com/europe-is-going-grey-can-eu-countries-work-together-to-care-for-their-elderly-80416
https://www.thehelperbees.com/home-care-benefits/
https://www.aginginplace.org/benefits-of-having-a-live-in-caregiver-as-a-senior-living-at-home/
https://health.usnews.com/health-care/patient-advice/articles/2018-03-23/should-your-aging-parent-move-in-with-your-family
https://www.aarp.org/caregiving/home-care/info-2018/living-with-aging-parents.html
https://www.aginginplace.org/caring-for-aging-parents-in-todays-busy-society/
https://aldersmeadcarehome.co.uk/2017/10/benefits-nursing-homes/
https://www.familymattershc.com/disadvantages-of-nursing-homes/