AI: love me or love me not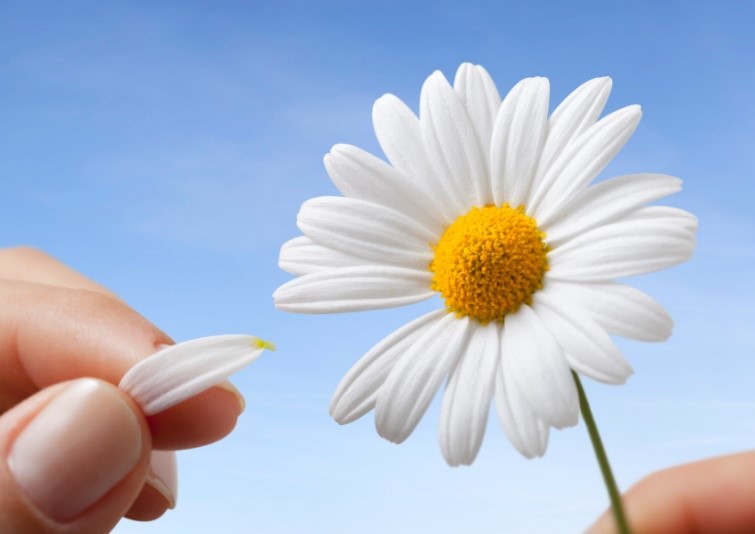 Deep Blue, Walis9000, Siri, Braina, A.L.I.C.E, Watson are some of the well-known artificial intelligence (AI) projects from a long, long list.
AI sounds mysterious but day by day, it is more evident and clear that there is no way we can avoid using it despite creating waves among different parts of society.
Technology has already invaded the classroom to some degree depending on the country, place and school type. This change is permanent.
The demand for improvement has come to Geneva too. The government has decided that 22 million Swiss francs will be invested to buy tablets for all the primary schools in the area.
The Matthew Effect
Another consideration though is the Matthew effect , which has already made a difference between children who have a privilege to study in a private international school, where the use of tablets was introduced almost a decade ago.
'For unto every one that have shall be given, and he shall have abundance; but him that have not shall be taken, even that which he have.' Matthew 25:29
It is an accumulated advantage, where those who have more have an advantage to acquire more, and those who have more possibility to grow, grow faster.
Blended learning in classrooms where instructions are augmented by digital resources has already enhanced effectiveness. It has widened the possibility of accessibility to more information, increased our knowledge and deepened our understanding.
The extension of using high technology in education depends on various factors:
The school level: in higher education it is used more,
The technical knowledge of the educator,
the teacher's decision to what extent to let technology take over their course.
Can AI broaden the gap even more between students or give an opportunity to close the gap? Unfortunately, most of the things are not predictable and measurable beforehand.
What advantages does AI have in education?
beyond classrooms – extension of the schools, smart classes anytime, anywhere, smart campuses
increases effectiveness with smart learning, connection to everything
can bring  everything close, such as a zoo to the classroom
analyzing the students emotional state, emotional development
monitoring their metacognitive procedures
gives virtual assistance and advice
it gives immediate feedback
it could lead to an absolute personalized learning process, absolutely tailored for the someone's personal need. In that case, every single student can follow their own program and can advance at their own speed. Standardization will be over
by continuously monitoring AI will be capable of recognizing, stimulating and redirecting distracted brains
provides an informational portal
can reduce the time students in blended learning spend in front of the computer
can bring back more face-to-face interaction between teachers and students.
Many possible positive outcomes are attainable for both  teachers and students. Unfortunately, everything has two sides. The downsides are already apparent.
For example, scientists from different fields ran several tests and studied the brain function when exposed to advanced technology. It was found that dependence on the high tech devices diverts attention and focus, and lowers motivation for traditional learning methods. Other research on how the brain functions showed that it can cause memory problems, such as being able to select and store information.
 "Taken together, [studies show] internet addiction is associated with structural and functional changes in brain regions involving emotional processing, executive attention, decision making, and cognitive control."  The finding of researchers summarizing neuro-imaging findings in internet and gaming addiction (Lin & Zhou et al, 2012)
Scientists are very concerned about the negative effects not only on the physical changes but also on society and the human race. It is noticeably altering and remodeling social contacts between individuals.
The special role of teachers
Teachers make life long contributions to a student's life. We all experienced someone who made a special mark in our young life, influenced us in a way no one else did. With the possibility that AI could free them from time consuming activities such as administrative tasks and by that creating more time for students, the benefits can be profitable for both parties involved.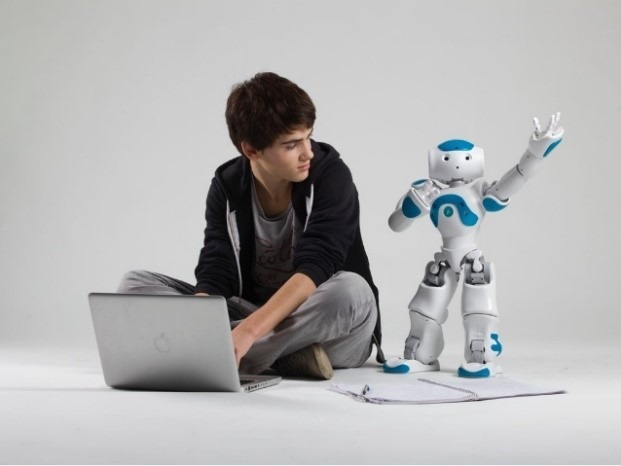 Is there a danger that AI could replace educators? That possibility will arrive. The question is whether we allow AI to take the lead in the classroom. Can even good teachers be obsolete and AI be that sophisticated to inspire and motivate students as humans can? Could it be our biggest existential threat? What are we going to gain from that situation; will it be more beneficial globally?
Doubts were raised  by experts many times but in January 2015, many famous names in the science field – including Stephen Hawking, business magnate Elon Musk, Google's director of research Peter Norvig, Professor Stuart J. Russell of the University of California Berkeley, and other AI experts, robot makers, programmers, and ethicists – signed an open letter on artificial intelligence.
They said that all development must be carefully controlled to ensure that something was not created that could be disastrous for the human race. Over 150 people signed the letter, including academics from Cambridge, Oxford, Stanford, Harvard, and MIT.
"I'm increasingly inclined to think that there should be some regulatory oversight, maybe at the national and international level, just to make sure that we don't do something very foolish. I mean with artificial intelligence we're summoning the demon," Elon Musk warned at MIT's AeroAstro Centennial Symposium.
Since then almost 5 years have passed…and the question still remains. But the digital revolution still advances…
Resources:
https://www.aitimejournal.com/interview-with-dr-dylan-arena-co-founder-and-chief-learning-scientist-at-kidaptive -Interview with Dr. Dylan Arena, Co-Founder and Chief Learning Scientist at Kidaptive
https://www.aitimejournal.com/10-edtech-companies-enhancing-education-and-learning-through-ai  – 10 EdTech Companies Enhancing Education and Learning through AI
https://www.bbc.co.uk/programmes/p07dk4pr – Artificial intelligence ethics
https://www.bbc.com/teach/teach/ai-15-key-moments-in-the-story-of-artificial-intelligence/zh77cqt -AI: 15 key moments in the story of artificial intelligence
https://www.youtube.com/watch?v=rMYiSnp3-Lg -How Artificial Intelligence is going to take over education?
https://www.youtube.com/watch?v=7q7HnambZpQ  -Artificial Intelligence & Education: Lifelong Learning Dialogue | Toru Iiyoshi | TEDxKyotoUniversity
https://en.wikipedia.org/wiki/Open_Letter_on_Artificial_Intelligence