Airlines with the Best Economy and Business class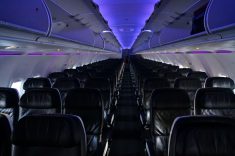 Experienced air travelers know that airlines have variable standards in their economy and business classes. Here we have a look at the latest rankings of the most important features that make flying comfortable.
Seat Pitch
The seat pitch is the distance between a point on one seat and the same point on the seat in front of it.
Seat Pitch Guide:
The seat pitch can differ significantly among airlines. For long-haul flights, the pitch in economy class can vary from 29 inches to 34 inches. In most business classes, the seats turn in to beds, and pitches are from 42 inches to 103 inches. Japan Airlines won the Skytrax's best economy class seat award, and Qatar Airways won the Skytrax's best business class seat award.
In-flight entertainment
Most airlines have upgraded their in-flight entertainment (IFE) over the past few year but the quality and quantity depends on the airline. The days of overhead screens are nearly extinct, and programming is now delivered on dedicated seatback screens and handheld entertainment.
Emirates – often voted as having the best IFE service – has personal seatback screens featuring more than 1500 channels of films, TV, audio on demand, games, moving maps, and onboard cameras.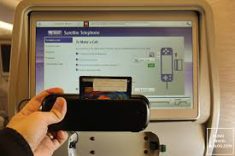 Meals on board
Economy class is generally not associated with gourmet cuisine. Most passengers find the food provided as bland and tasteless. Some airlines, however, have made changes to their onboard meals and are now offering fresh and healthy options.
Thai Airways won the Skytrax award with its economy class meals of peanut pad noodles, massaman curries and rice dishes.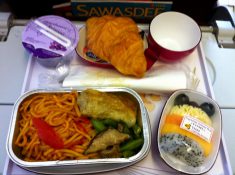 There is strong competition between the airlines to serve the best meals in business class, and the airlines are continuously improving their menu and wine lists.  This year's Skytrax winner is Austrian Airlines.
For more information on how to get the best experience and make your flight as comfortable as possible, there are two websites that can help you; seatguru and airlinemeals. They provide up to date information on the best seating, inflight entertainment and airline meals.
The next time you fly, we hope you get that extra leg pitch, tuck into some tasty Asian food and be spoiled with more films than you can watch in a lifetime!
Sources:
https://www.independent.co.uk/news/world/best-economy-airliners-ranked-flights-travel-skytrax-rankings-a8467836.html
https://www.worldairlineawards.com/worlds-best-inflight-entertainment-2018/
http://www.airlinequality.com/info/seat-pitch-guide/
https://www.seatguru.com/traveltips/ife_options.php
http://www.airlinequality.com/
Photo: Flickr