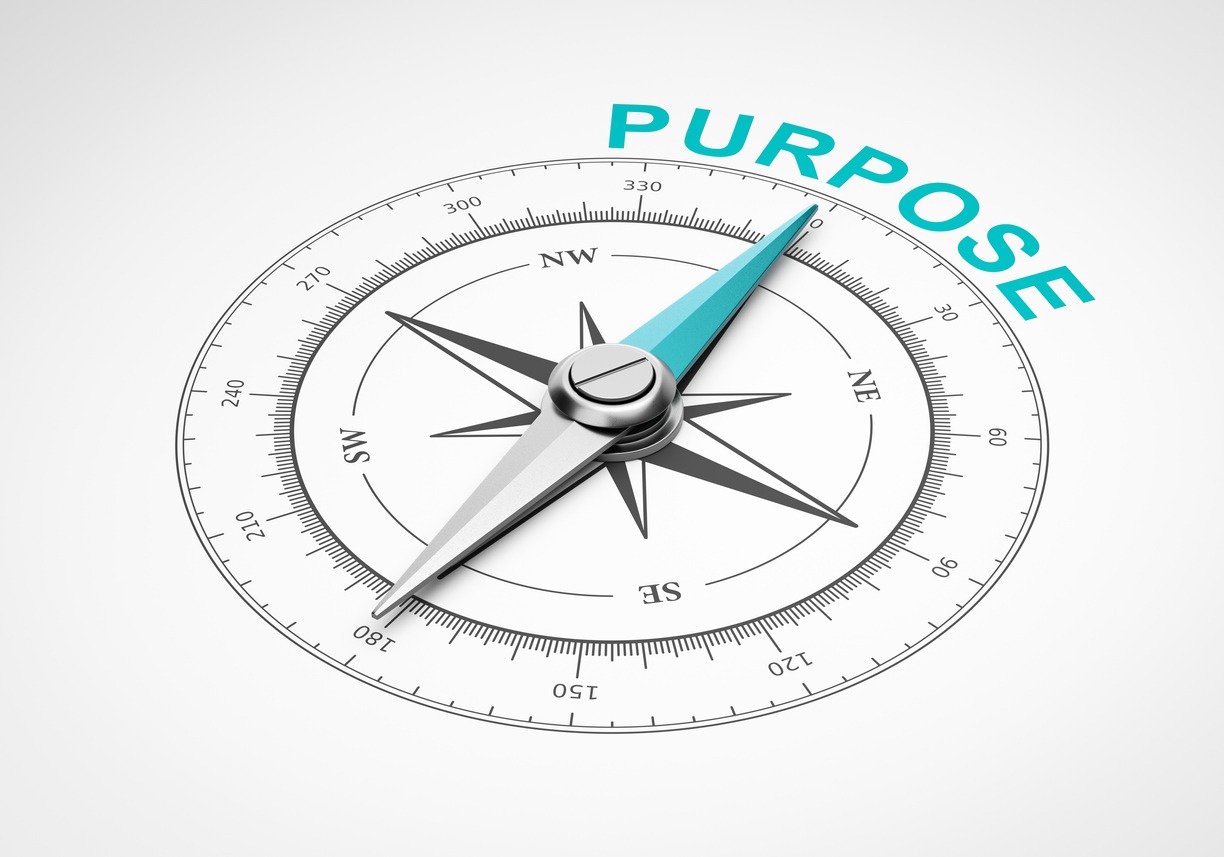 Finding purpose in a job requires finding meaning, and finding what is important to you in your career path.
Factors such as salary and benefits play a decisive role when choosing a career path. As does the choice of employer and workplace. But in other ways, our approach to professional life has changed a lot over the past few decades.
Our grandparents' generation, for example, were probably only concerned about earning a living wage.
Nowadays, the focus has shifted to finding satisfaction and purpose in our work.
This is far from the only change of paradigm we face: there are more career paths to choose from than in the past.
But an overwhelming choice does not necessarily help us make the right choice.
Can we all help humanity?
There are, obviously, jobs and working environments that are dedicated to helping humanity. This role alone can give a sense and purpose to work.
Working in the medical and humanitarian fields, for example, would be a step in the right direction if we look for meaning in our professional life. But not all of us want to or can become a doctor or nurse, nor work directly with a population in need. And some of us are stuck in positions, where 'meaning' or 'purpose' is not an option. Instead, paying bills is high on the priority list.
How do you find meaning at work?
Do you find it hard in your current job? Do you think of changing, hoping the next position will be certainly better? It may be worthwhile not to rush, but rather concentrate on the positive aspects of your present position.
An easy tool used in mindfulness practices, can be of help. Write down at least one positive aspect or success at work each day, no matter how small it may seem. It will enhance your optimism and resilience.
Further meaning can also come through knowledge. Staying receptive to learning can bring further opportunities in the same company, but also lead to a possible new employer. The importance is to keep or push doors open.
How can you find what is important?
You need to determine what you want to look for in your next career development, such as what the must-haves and deal breakers are. It gives useful insight into what motivates you and a reminder of what is most important to you as you explore new opportunities.
Very often we neglect the human factor. But what working from home during the Covid-19 pandemic has made us realise is that daily social exchanges make a huge difference in our sense of purpose. An 'unexciting' job can still have a lot of meaning, because of the positive feedback, recognition, and encouragement we receive from our fellow workers.
 Challenges and opportunities
For some of us, it may help that we do not stay in the same jobs, unlike our grandparents, during our entire working life. Sarah Ellis, co-host of the Squiggly Careers podcast says the idea of a job for life no longer exists. She says that "On average, most of us are going to have five different types of career during our working life."
We have to accept that due to economic fluctuations, technological advancement, and globalisation, we have less control of the direction(s) in our careers than ever before. What for some may be a welcome challenge for new opportunities is for others a source of great uncertainty and anxiety.
Playing to our strengths
When looking for work opportunities it helps to understand the strengths and personality traits to recognize working environments that are best suited for us. It helps us as well to define our own unique work values. "If you know you're playing to your strengths, in an environment you can thrive and feel your work is rewarding, that really is happiness at work", says Novella Bottini, an econometrician at the think tank Legatum Institute, which commissioned a report on wellbeing and policy in 2014.
When searching for meaning in your work, or more fulfillment, Ellis dissuades from trying to find the 'dream job.' She states that "The pursuit of a 'perfect' job gets in the way of making progress in the here and now."
She gives the advice of Roman Krznaric, a philosopher she invited on her podcast, to "act first, think later". "It's learning by doing, essentially," she explains. "Whether it's by volunteering, hobbies, passion projects, getting involved in things in your local community. Just get started."
Further reading:
Finding your equilibrium during confinement by Natalie Stimac
Sources:
The Squiggly Career, by Helen Tupper and Sarah Ellis, Penguin Books
What's the secret of career happiness?, The Guardian
How to Make Work More Meaningful, by David Crenshaw on LinkedIn Learning
10 Tips to Increase Your Job Satisfaction, Career Balancers
Wie man sinnvolle Arbeit findet, NZZ
Corrélations entre une sélection de conditions de travail et la satisfaction, l'engagement ou l'épuisement des travailleurs en Suisse
Image: