The Little Coaching Dictionary: Rooting (or anchoring)

Pour la version française, cliquez ici
When speaking to a life coach or a neuro-programming (NLP) therapist, you can be puzzled by the terminology used. We offer here a series that will allow you to get familiar with this language and even demystify it.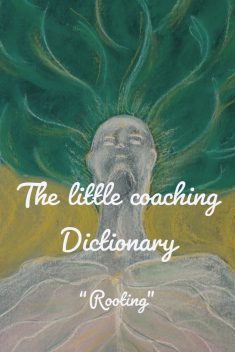 When used in spiritual personal development or meditation, the term rooting (or anchoring) often appears vague. The term is a metaphor talking about the need to keep your feet on the ground even if you like dreaming or believing in a higher realm of spirituality. Moreover, it speaks about the need to be in your body, meaning to be conscious and connected to yourself.
People tend to be in their head, be it for an intense thinking process or dreaming. Very few are aware of their physical body, of its need for rest, sport or healthy food. Even fewer are listening to the information that it provides through pain or illness, as they do not necessarily know that the body sends us far more information than we think.
Rooting yourself is thus a figure of speech to illustrate the act of being fully present in your body (listening to all its parts) to avoid that your branches (your head) takes control and makes your entire being stumble.