The Making of a Perfect Customer Service Professional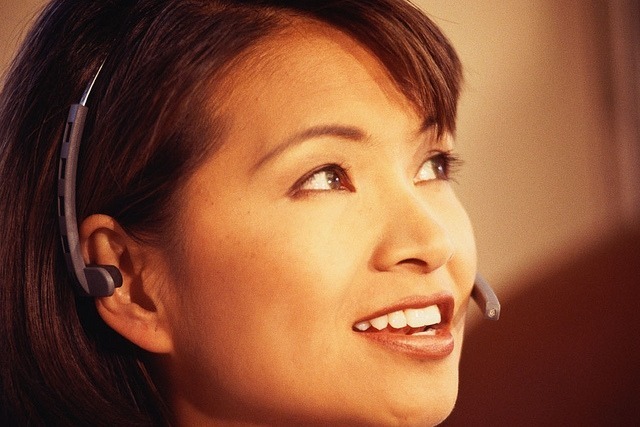 We continue our series exploring key competencies, focusing this time on the customer service professional who must be patient, responsive and a good communicator.
"A happy customer tells one friend, an unhappy customer tells everybody." This statement is true especially in this era, where people are able to give feedback about your business on social media. It is for this reason that the customer service department needs to have people who have the right qualities to ensure the satisfaction of the paying customers. The best marketing a company can get is from its current clients. A company, therefore, has the responsibility to make sure it hires the right people for this role. The customer service agents are the face of the company to the client. They need to be enthusiastic, confident, diplomatic, attentive, passionate, creative and attentive to detail. We will discuss only three skills in this article.
Patience
Customer service is also called customer care for a reason. You need to care about customer satisfaction. You need to be willing to serve a customer in a way that will make them happy. This is easier said than done. The first thing you need to realize is that the customer is always right. The customer is paying for this service and has a right to expect what they are paying for. They might be right or wrong but they believe they have paid for something and so will be expecting to receive value for their money.
You need to pay attention and know how to talk to the customer without making them feel like you are giving the standard company response to their question. It is important to listen without interrupting, no matter how many times you have heard the same complaint. It is important to make the customer feel like their questions are being taken seriously and a solution is going to be found, if possible. Even if nothing can be done, it is important to listen to what the customer has to say.
"Your most unhappy customers are your greatest source of learning".
– Bill Gates
Excellent communications skills
Sometimes it is not what you say but how you say it. You might have heard someone say they called the customer service number and the person on the other end was rude. When you ask them what the person said, it does not seem rude to you; maybe it is not what was said but how it was said. Often, especially when the customer is being exceptionally difficult, it is easy to lose patience and tell them off. This can also happen when it is always the same complaint and you feel you have replied to the same question the whole day. You still have to be diplomatic and realize that this might be the client who refers all their contacts to your service – or writes a bad review online that will really affect your business.
Responsive and reactive
When a client comes with a complaint, they expect action to be taken. It really does not matter whether there is nothing that can be done; they expect that something is going to be done about their dissatisfaction. The person dealing with them must therefore be able to respond to their questions or concerns and propose a solution. When someone calls to complain or ask about something, they probably do not want to hear, "There is really nothing we can do about that." While this might be the case in some situations, the less brutal response could be something closer to, "There is nothing we can do about this situation, since it is a problem with the manufacturing, but I will check with my supervisor and see if there is an alternative we can offer you." At this point, the employee will also need to be proactive and creative and think of alternatives to help resolve the situation.
There are numerous other skills that a good customer service provider should have and writing an exhaustive list can be hard in this case. However, the best thing to do when dealing with customers is to imagine you are the one on the other end and how you would feel if you got good or bad service after paying. It helps to do this, even if the customer is being particularly complicated and not really being logical.
Whenever there is a new product or service, the first people the business will contact are its current customers. It is therefore essential that they are happy with the services they are already receiving for them to consider renewing their relationship with the company. Customer service is really a very important part of the continuity of a business.
SOURCES:
http://blog.retailblogmarketing.com/a-happy-customer-tells-one-friend-an-unhappy-customer-tells-everybody/
http://www.helpscout.net/blog/customer-service-skills/
Photo credits: This Dog Jumps Design via photopin cc; teamstickergiant via photopin cc