The Mountain Biking Footballer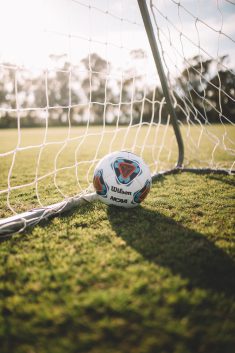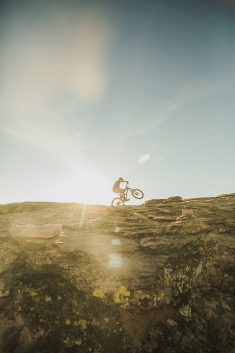 The 30th edition of the Grand Raid Mountain Biking Race was held in Valais last weekend. Some 3,000 bikers from all over Switzerland and 29 countries registered for the events, making it the most popular mountain bike race in Europe.
Intimidating as the off-road race is, there is one person that does not shy away from a tough physical challenge and seems to have pushed herself to another level.
Biking in the morning, football in the evening
Football player Gaëlle Gabioud, who plays for FC Sion in the women's 1er league in Switzerland, joined the 125-kilometer relay race together with three friends. Gabioud biked 40 kilometers in 2 hours and 9 minutes before she went on and joined her football team in Glâne to play against FC Vuisternens/Mézières 1.
The footballer/biker said in an interview on FC Sion's website that her coach, David Vernaz was informed about her plans ahead of time and after the 4-2 victory  Vernaz said: "She told me on arrival that her legs were a little heavy. But she played the ninety minutes!"
Indeed it was an unusual individual double performance by the central defender.
Grand Raid
More than 30,000 people travel to Valais each year to cheer on the bikers and experience the event in the Swiss mountain villages. Seen as the world's leading mountain bike race, the Grand Raid offers four different departures with the longest one being 125 kilometers between Verbier and the finish in Grimentz, Val d'Anniviers.
The highest point of the race is the Pas-de-Lona at nearly 2,800 meters and the longest race has more than 5,000 meters altitude difference.
References:
Original article on 20 minutes
Interview with Gaëlle Gabioud on FC Sion website
FC Sion Féminines Facebook
Photos:
Football photo by Jared Weiss on Unsplash
Mountain bike photo by Jack Monach on Unsplash
Gaëlle Gabioud from FC Sion website