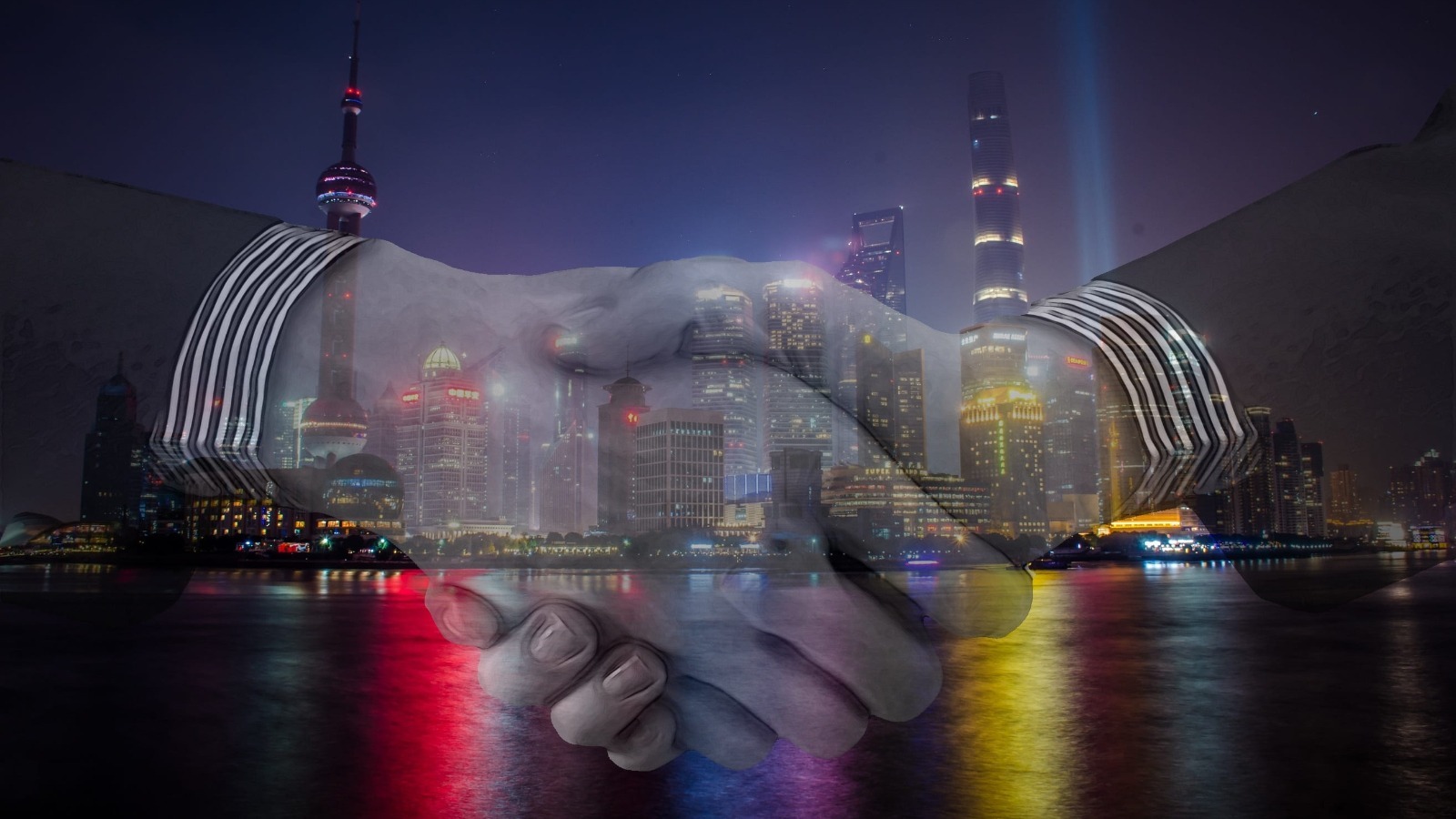 China has slowly restarted to get back to business following nearly two months of lockdown, carrying on its role as one of the biggest players in the global economy.
Several Swiss companies are already well established in China, and many others are tempted by the large growing internal market.
In order to do business in China, you need to keep in mind that the Chinese business culture is vastly different from that of Switzerland. Here are five important differences between Chinese and Swiss business etiquette and culture.
'Yes' and 'No' in China
One of the most important things in Chinese culture is 'keeping face.' It is about upholding an image of respect or dignity in every aspect of life. For example, the Chinese do not want to appear ignorant or incapable of doing something. So instead of saying 'no' to a work request, the Chinese would tell you something like "it's okay" or "yes, not a problem." This is different from the straightforwardness that you generally find among the Swiss. In China, you need to dig a little deeper and read the facial or body language to decide if something really is 'OK'.
Body language
Hand-shaking is universal in the business world. While the Swiss can be physically expressive in conversations, the Chinese do not use their hands to speak or emphasise a point. Pointing a finger to a Chinese person is considered very rude. It would be better to use an open palm to refer to something or someone. And back slapping or arm touching to a Chinese business partner is also not recommended.
Exchange business cards
The ritual of exchanging business cards is important across Asia. In China, one should always present your business card in both hands.  Also, ensure that you exchange cards first with the highest-ranking counterpart. That person wouldn't be difficult to spot as the rest of the team would point them out.
Dinner culture in China
In Switzerland, businesspeople arrange meetings to negotiate and strengthen working relations. In China, apart from long meetings, a lot of relation-building happens at the dinner table in a restaurant. The person in charge will talk to you to gauge what kind of person you are, while the others will make sure you get the best pieces of food and your glass is never empty. Furthermore, chopsticks should never be placed upright in the rice bowl. Chinese only do this at funerals, so it is very offensive to a table of people at a business dinner.
Accepting and giving gifts
When it comes to receiving gifts, the Swiss tend to open them immediately to show respect and interest. But in China, one rarely opens the present straight away unless the giver requests. Additionally, certain types of gifts are taboo in China, such as clocks, watches, green hats, and chrysanthemums. They all have negative connotations and therefore should be avoided at all costs.
At the end of the day, globalization has brought about a lot of understanding and respect for cultural differences. You can not expect, though, every businessperson to be fully aware of a country's business etiquette. But some basic knowledge of Chinese business etiquette could definitely help many Swiss businesspeople to build long-lasting working relationships in China.
Sources:
Tips for Doing Business with These 10 Global Cultures, Business.com
Etiquette Tips for Doing Business in China, Shipping and Logistics Blog
Tips for Chinese Business Etiquette and Culture, DigMandarin
Picture credits:
Further Reading:
China's Jack of all trades. Will there ever be another one? by Theo Sebagh