What is shipping?
GBN has been providing an outline of the world of trading.
Here we look at what we mean by 'shipping' and the vocabulary surrounding this area.
So, what is shipping?
It is the physical movement of goods from one point to another, such as the moving merchandise from the warehouse to the customer.
The shipping process follows the manufacturing and the packing of goods and is controlled and overseen by a shipping or logistics company.
Shipping types require different documentation, handling, arrival times and means of transportation.
There are many different types of ships, and the differences are mostly based upon the type of cargo the ship transports.
Modern seagoing commercial vessels come in all shapes and sizes and are designed to carry a wide variety of cargoes.
Cargo types
To begin with, we will define the main cargo types. For the purposes of this article, cargoes are divided into:
Each of these can be divided further into subcategories.
Dry cargoes include bulk, general and breakbulk, containers, reefer, and Ro-Ro.
Liquid cargoes are predominantly petroleum based, but may also include chemicals and liquefied gasses.
Historically, dry cargo vessels were the mainstay of the world's merchant fleet. Known as general cargo vessels, they would be geared, meaning that they are equipped with their own cargo loading equipment, usually in the form of derricks.
The cargo would be stowed in different holds and the speed and effectiveness of the loading and unloading process would depend on the skill of the ship's crew and the port workers, or 'stevedores.'
Such ships would sometimes operate a regular service between two or more ports as "liners,' but could also operate in the 'tramp trade,' where vessels would go wherever they were required.
Below are some examples of different vessels:
Container vessel                                 Liquefied Gas carriers                     Oil Carriers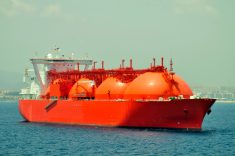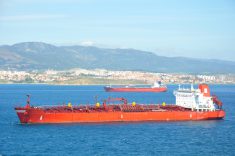 Bulk carriers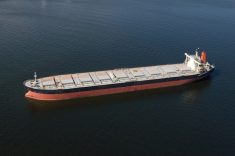 Crédit photo : www.knudehansen.com