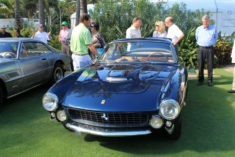 Collectible and classic cars have the potential to provide a good return on investment. But what should you be aware of before diving into this market?
Among my father's many admirable qualities, his passion for classic and collectible cars stays strongly in my memory. He instilled in me a passion for cars that I still carry today.
For many, old cars are not just a hobby. They are also an investment yielding good returns.
Difference between classic and collectible cars
Among car enthusiasts, old cars come in two categories: collectible cars and classics.
Collectible cars are those that exist in large numbers produced by mainstream automobile companies. Generally, they do not represent anything special in technology or design.
However, there are people who consider cars like the first generation Volkswagen Beetle to be a classic, due to their historical value in terms of design, their importance to the automobile industry, and their production longevity.
What should be emphasized here is that even if considered a classic car in some eyes, it is not an investment that will bring big profits, unless you have a special example (like the first vehicle produced, for example).
A classic car, by contrast, is an automobile that has marked its time. These vehicles typically incorporated new automotive technologies at the time of their launch or can be design icons in the automobile industry, making them highly desirable by collectors.
A car with a race track history improves your pedigree and increases your fascination with potential buyers. Cars by Carroll Shelby or Raymond Loewy are good examples of investments that keep their value decades after they were launched. Additionally, a car that belonged to a celebrity can also increase a car's value.
Collector's item or investment object?
Was the car made by a manufacturer with a long history? This includes brands such as Mercedes-Benz, Bugatti, Porsche, Ferrari, or Bentley. Did it help in the advancement of certain technologies or lead to the introduction of new materials? Another benefit is whether the car has successfully participated in races or rallies. And last but not least remains the question of quantity – the fewer units manufactured for a given model, the better.
The classic car market is similar to the artwork or jewellery market. Collectors buy vehicles for their aesthetics, but also for their potential investment return.
Remember that to invest in a classic requires more than just money; maintaining a classic requires other expenses including cleaning, specialized maintenance (often restorations that can take years), and sourcing spare parts (rare and expensive).
The more original the vehicle's condition and the lower its mileage, the higher its market value.
The classic car market today
Interest in classic cars has grown exponentially in recent decades. Such enthusiasm has been fueled by a growth in the number of collectors and the realization by investors that historic cars are a viable asset class. This popularity becomes more evident when we look at the exorbitant prices these vehicles are getting at auctions.
In 2018, a 1962 Ferrari 250 GTO was sold for $48.4 million. According to the Knight Frank Luxury Investment IndexOver the past decade, the appreciation of the value of classic cars has far outstripped that of art, wine, and antique gold coins, all of which have made their own impressive gains.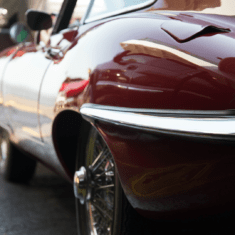 As a car lover, I am happy to see the growth of this sector. In a way, we contribute to the preservation of the history of the world automobile industry. Collecting cars is a car but rewarding in many ways, starting with the fact that an award-winning vehicle can last a lifetime, not to mention the sensations that driving an antique car gives.
However, we might be reaching the top of the market. Those who view cars only as an investment may be disappointed. I want to emphasize that I am not an automotive analyst and I do not follow the sector professionally. I am an enthusiast and a researcher on the subject.
But for those who might have some interest in cars as a hobby or as a potential investment, I want to share some ideas.
Do not put all your cars in the one basket
The first is that you should never see cars as the central component of your investment portfolio. Funds to buy an automobile should only come from surplus funds. It does not mean that a drop in this market is near, but we must watch the signs and proceed with caution.
Regarding the market today, we must consider some lessons learned during the last expansion. Interest in classic cars increased in the late 1980s, in part because of the increase in demand in the Japanese market for this type of vehicle at a time when its economy was growing rapidly. Ease of access to credit and investors' caution regarding stocks after the stock market crash in 1987 contributed to this euphoria. Over time, the typical signs of a bubble took shape, including constant attempts to justify the reasons for the price hikes. Ferrari's high prices, for example, were based on the idea that Ferraris would remain high after the death of the brand's legendary founder (Enzo Ferrari) in 1988.
In the spring of 1990, the Market changed direction. Trouble alerts appeared when sales records stopped being set, and the increase in weakness was evident when demand flopped for the launch of several highly praised cars, such as the Jaguar XJ220 (275 units manufactured) and the Bugatti EB110 (122 units). manufactured). Prices fell over the next seven years and did not rise significantly until 2001. In the following years, prices rose moderately. The market barely slowed down when the global financial crisis hit economies in 2008, and it has been gaining momentum ever since.
Typically, the rarest and highest quality models were the ones with the biggest price hikes during this rally. But in recent years, prices for all types of cars (even lower-rated ones) have dramatically accelerated. The price of the Mercedes 280 SL "Pagoda", for example, has skyrocketed for several years from 2010 onwards. of classic car auctions). This is a beautiful model produced by Mercedes Benz between 1968 and 1971, but it is far from being a prestige model.
To meet the demand for investing in collectible cars has seen a rise in investment funds that buy and sell these goods. They emphasize the huge gains to be made compared to other assets. It is necessary, however, to pay attention to the fees, including 1.5% to 2% charged as an annual administration fee and the 20% charged on the profit in a possible sale. And that's not all: these funds allow investors to see these cars only once a year and charge an extra fee for those who really want to drive a car.
According to Exame, in Brazil over the last ten years, vehicles with more than thirty years of manufacture brought a greater return (even more than double) than the variation in the basic interest rate in Brazil (SELIC), which is responsible for regulating more conservative investments such as savings, CDB and Tesouro Direto. This conclusion is based on a study by the São Paulo School of Business Administration of Fundação Getúlio Vargas (FGV EAESP), a renowned Brazilian university that analyzed 24 models between the years 2005/2006 and 2015/2016. On average, these vehicles analyzed appreciated 23.9% above the SELIC variation in ten years.
Potential growth
Classic cars are a long-term investment. The UK Hagerty Price Guide valued in 2012 a Ferrari 250 GTO Series I at $22.2 million. Today, it can easily reach US$ 100 million! Similarly, a McLaren F1 in 2012 was worth £6.4 million and in 2019 was valued at £17.2 million.
Is investing in classic cars a good investment?
If you can take the time to research the market, have a large bank account and a diverse investment portfolio, you can find good deals with cars like Ferrari or Mercedes Benz. However, the appreciation of your investment will be slow compared to other asset classes (such as equities or cryptography for example). And finally, it is not guaranteed that when it comes time to sell that you will find a buyer.
Generally, classic cars are not an appropriate investment for most investors. It is a high-risk move, and for most, it is better to invest in assets with greater liquidity and proven returns.
Further articles by Guilherme Santos Saraiva:
The top six ways to improve the work environment
Outsourcing: Advantages and disadvantages
The Back Office: What it does and where it is going
Interview: The challenges for financial market technologies
How to improve back-office efficiency
Further reading:
Exame Invest
Financial Times
Sources:
Capital Group
Dicionário Financeiro
Elite Traveler
Finty
LGT Investments Solutions
Statista
Statista II
Images:
Dreamstime
Canva