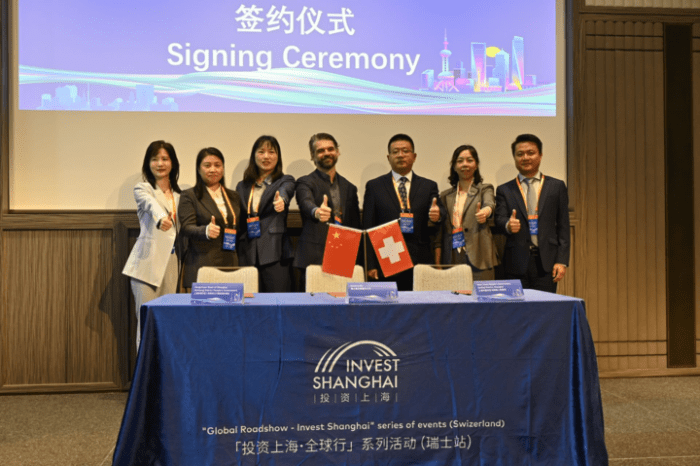 The "Invest in Shanghai – Global Promotional Journey-Switzerland" event was successfully held in Zurich on Friday, October 13.
The theme of this event was "Charming Twin Cities for Win-Win Cooperation," which showcased Shanghai's economic development achievements and excellent business environment.
This event is part of the "Invest in Shanghai – Global Tour-2023" series. Shanghai's Municipal Commission of Economy and Information Technology Office (Municipal Investment and Promotion Office) is behind this series of overseas investment promotion activities.
The aim was to highlight the economic opportunities in Shanghai, and attract business talent to come to Shanghai to explore business opportunities.
Yu Xiong, Deputy Consul General of China in Zurich and the Principality of Liechtenstein, and Diego Salmeron, Vice President of the Swiss-Chinese Association, attended the event and delivered speeches. China Construction Bank Zurich Branch provided support for the event's organization. Nearly 80 Swiss enterprises participated in biomedicine, life sciences, intelligent manufacturing, financial science and technology, and other industrial fields.
Chen Yun, Consul General of China in Zurich and the Principality of Liechtenstein met with the delegation before the conference.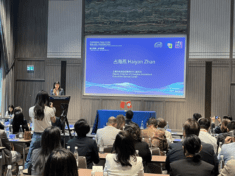 As an example of the close business relationship between Switzerland and China, The People's Government of Minhang District-Jiangchuan Road Street and the People's Government of Malu Town-Jiading District in Shanghai signed a cooperation agreement with Generis AG. The three entities will focus on their respective business scopes, fully leveraging the advantages of both parties to promote cooperation and exchanges between China and Switzerland.
Before the event, the Chinese delegation from Shanghai visited some key Swiss enterprises around the country to learn more about their investment intentions and development strategies for Shanghai and explore further business cooperation.
The event was organised by the Shanghai Investment Promotion Leading Group Office and hosted by the Shanghai Investment Promotion Service Center, Shanghai Jiading Investment Promotion Service Center, and Shanghai Minhang District Investment Promotion Center.
By the same author:
Images: Creative Twin Cities